Danish law firm, Bech-Bruun, selects RAVN for advanced enterprise search and knowledge management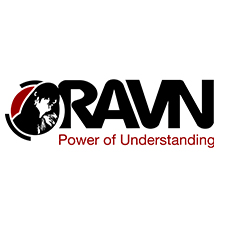 RAVN Systems, experts in advanced enterprise search and artificial intelligence, is pleased to announce Bech-Bruun has selected both RAVN Connect Enterprise and RAVN Manage for advanced enterprise search and knowledge management.
RAVN Connect Enterprise is an innovative approach to capturing, finding, managing and collaborating on an organisation's hard won knowledge and expertise, leveraging the capability to navigate links between knowledge types across the enterprise. It can learn from behaviour and establish explicit and implicit links between data objects and people.
Bech-Bruun also selected the RAVN Manage component to manage the search solution to expose any hidden problems, allowing them to remain efficient in managing their Connect Enterprise search application.
Bech-Bruun is using the RAVN Connect Enterprise search platform to efficiently search a wide variety of internal content including iManage Work, InterAction CRM, Navision and Mimecast. The RAVN search solution replaces their iManage IUS search platform and is further enhanced with the use of RAVN Manage, which ensures the search solution is running to its full potential at all times.
Stefan Winqvist, CIO at Bech-Bruun commented, "RAVN Manage and RAVN Connect Enterprise supplement our current systems extremely well. With both systems, searches become even more efficient and documents may be retrieved significantly faster than before. The fact that the systems understand how people work together and are able to spot cohesion through entire cases is a real strength in our daily operations. In Bech-Bruun, this is a highly strategic focus area. Moreover, RAVN is a pioneer in the area and we consider this as the first step to full implementation of AI."
Gareth Thomas, Sales Director at RAVN Systems said, "We are delighted to have signed a project to deploy Connect Enterprise and Manage at Bech Bruun, one of the leading law firms in Northern Europe with an excellent pedigree for innovation and technology".