DocsCorp: Irish "Law Firm of the Year" Philip Lee roll out pdfDocs and compareDocs as part of an upgrade to Windows 10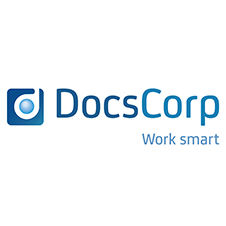 DocsCorp, a leading provider of enterprise productivity solutions, today announced that Philip Lee, a commercial law firm headquartered in Dublin with offices in Brussels, London, and San Francisco, has purchased pdfDocs for PDF editing and bundling, and compareDocs for document comparison.
Significant factors in Philip Lee's decision were the close working relationship DocsCorp has with iManage, the firm's document management system (DMS) provider, and the convenient timing of a firmwide upgrade to Windows 10 – considered to be an ideal time to refresh the firm's document tools since it minimises disruptions and reduces costs.
Philip Lee IT Manager, Jason McGovern, said, "pdfDocs is a powerful tool that will be used for editing, redacting and encrypting PDFs at Philip Lee. We chose compareDocs because the right-click comparison workflows within iManage mean staff don't have to leave the DMS environment to see what has changed between versions."
"Combining a Windows 10 upgrade and a move to more powerful document tools is an opportunity to reduce costs and streamline systems," explained DocsCorp VP of Sales EMEA, Samantha Jefferies. "Additionally, our close relationship with iManage will mean Philip Lee will benefit from continuous innovations in the integration. DocsCorp was, as an example, the first to market with all Work 10-ready desktop solutions. Looking ahead, we are excited to be working with iManage on a new joint security solution."