HighQ launches Publisher 4.2: Continuing to drive the next generation in content experiences for law firms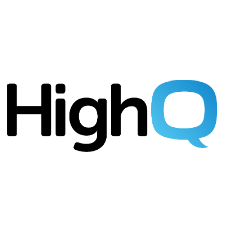 London, UK – November 2015 – HighQ, provider of innovative enterprise cloud collaboration and content management software, has released HighQ Publisher 4.2. The latest version of HighQ's enterprise content management and audience engagement platform has been enhanced to include many new features, focusing on our clients' requirements and key strategic developments.
HighQ Publisher 4.2 includes many enhancements focusing around the platform's three core use cases, which include client portals, online services and products, and content marketing.
Productisation of expertise and knowledge
The improvements to our comparison toolkit module and publications allow you to create beautiful content experiences that have the depth of knowledge and expertise your clients expect. The introduction of 10 mobile optimised, customisable maps allows your authors to link their jurisdictional reports, enabling you to improve navigation and experience to the underlying content. Improvements to the comparison engine and the reports screens allow your clients to generate their own custom reports, and consume them wherever they are located.
The new publication 'Alerter' service allows you to create subscription services based on current awareness that are shared with your clients. You can set-up a distribution list, format and schedule a time for the service, and run it daily, weekdays, weekly or monthly. This allows you to combine both the push and pull components of your distribution channels within a single platform, allowing your audience to be engaged and enlightened.
"A flexible web content management solution is imperative for firms looking to be quick to market, while offering complex and visually stunning solutions. A platform that requires configuration, not development, and allows firms to focus on delivery and content, not the technological barriers, is the key to delivering customer success." says HighQ Publisher product director Ben Wightwick.
Client portals and intranets
Providing a single digital experience for your services is vital in today's content consumers. The ability to create a harmonised platform, including your blog network, video channels, corporate events, thought leadership microsites, and knowledge products, means you are more likely to be sticky with your clients. Sending them to three or ten different services for your varying types of content means that they are more likely to bounce off your services. A platform capable of being your 'content hub' and delivering an integrated solution is key to experience and engagement.
Your portal should be for both existing and future clients. It allows you to double up, using the same portal for both, and in the long run, becomes a cost saving platform. The scalability for content solutions is continually increasing. Enterprise cloud tools now offer organisations with even more avenues for content marketing success. HighQ Publisher simplifies content management and allows you to transform your content, expertise, and know-how into tailored and engaging experiences across multiple channels for internal or external audiences.
Thought leadership and content marketing
We all know content marketing is the new black, and firms are adopting new and interesting ways to present content. HighQ Publisher can be configured to be entirely public, with all the SEO optimised bells and whistles you'd need. Look no further than our own blog for a great example of this. It allows you to produce visually engaging public content, alongside your gated products and services that you want to reserve access to.
"We've continued to focus on listening to our clients, and from the initial feedback, we know we've moved in the right direction," says Wightwick. "Responses from the marketing and knowledge professionals have been really positive but we're not resting on our laurels yet. We are already into the 4.3 development cycle with more great functionality and use cases."
Publisher 4.2 is available to new and existing customers now.
About HighQ
HighQ provides innovative enterprise collaboration and content management solutions to the world's leading law firms, banks and corporations. Our secure file sharing, client extranet, matter collaboration and content management solutions uniquely combine enterprise-grade technology with the best ideas and user experience from consumer tools. Founded in 2001, HighQ is headquartered in London, with offices in New York, Chicago, San Francisco, Amsterdam, Frankfurt, Melbourne and India. HighQ Publisher clients include leading international law firms Clifford Chance, De Brauw Blackstone Westbroek, Linklaters, Allen & Overy and DLA Piper. Visit us at HighQ.com, read our blog or learn what others say about us.