HighQ to showcase innovative products, legal technology solutions at ILTACON 2018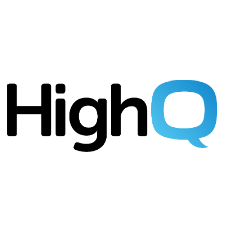 HighQ, a leading legal collaboration software provider, will have an extensive presence, including two featured speaking sessions, at the 2018 International Legal Technology Association Conference (ILTACON) in Washington, D.C., from Sunday, Aug. 19, to Thursday, Aug. 23.
As a visionary company helping to lead the conversation on the legal technology evolution, HighQ will be in Booth 901 at the Gaylord National Resort & Convention Center exhibit hall during the event to showcase its user-friendly, feature-rich platform designed to unite teams, protect data and increase efficiency. Additionally, HighQ will host six solution spotlight sessions that will provide an opportunity for legal professionals to learn how technology can be used as a differentiator to enhance client experience and strengthen business relationships.
Media are invited to attend all of the HighQ events including the HighQ Update and Happy Hour, which will include a sneak peek of the upcoming release, new use cases and client networking, from 3:30 to 6 p.m. on Wednesday, Aug. 22 in the Riverview Ballroom B4-5.
HighQ will participate in several ILTACON sessions including Data analytics bootcamp blitz — Hands on exploration of the tools of the trade, which will explore how to use the HighQ platform and other technology to transform legal work. In addition, two ILTACON sessions will feature experts from HighQ:
Legal operations and law firm KM Collaboration: Featuring Rob MacAdam, HighQ's director of legal solutions on Tuesday, August 21 — 1:30 p.m. in Maryland D
If you build it, will they communicate? Driving social collaboration: Featuring Stuart Barr, HighQ's chief product and strategy officer on Tuesday, August 21 — 3:30 p.m. in Potomac C