LegalRM Limited recruits industry heavyweight Nick Mercer to help strengthen team and scale the business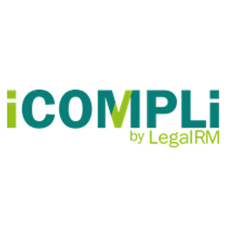 LegalRM Limited, experts in records management and information governance solutions to law firms, has again strengthened their team by recruiting seasoned law firm Operations Director Nick Mercer. Nick will help Founder and CEO Chris Giles with business and marketing; strategy and communications.
Nick said "I've known Chris since he and Keith created LegalRM and I've always been an enthusiastic advocate for their knowledge, vision and technical skill. Until recently, only enlightened firms realised how core to their reputation and business operations, records management and information governance was; it has now become a mainstream concern and focus.
LegalRM offer an outstanding solution for integrating the leading DM & RM products. The newest version of their ICompli product is being rapidly adopted by the existing LegalRM clients; but it's also breaking into exciting new markets e.g. in North America. So, I was delighted when Chris asked me to lend him a hand managing the next phase of growth for LegalRM."
LegalRM assists law firms to implement and leverage the most advanced records management solution. Available either in the cloud or on-premises; iCompli now seamlessly integrates with iManage Work or NetDocuments, to provide a single point of control, for both physical and electronic records.
Commenting on recruiting Nick, Chris Giles, Founder and CEO of LegalRM explained, "We've delivered leading records management solutions for law firms, including 4 of the top 10 global firms; for nearly 15 years. Our clients see the integration of our flagship records management platform, iCompli, as a natural progression to deliver an integrated information governance solution. They're upgrading fast and new clients are building up. So, I realised I needed skilled help shaping and managing this growth; and I thought of Nick, with his experience, enthusiasm and drive."
As law firms comply with GDPR, they are progressing from just the clear need for them to understand where client data is being held. They are implementing joined-up approaches to retention and disposal policies, across physical and electronic content. That mature understanding of the potential of LegalRM products and services including: Mobile Records Center, RFID tracking & audits, records process reviews, interactive dashboards, as well as LegalRM's implementation services and customisation; brings them additional business benefits, which they are embracing enthusiastically.
Giles continued: "Whilst complying with GDPR is a significant focus for law firms today, so is information security. We will shortly be announcing some exciting moves in this regard and are delighted to have such a great team in place to support this.