Wright Hassall chooses HighQ Collaborate for client extranets and internal collaboration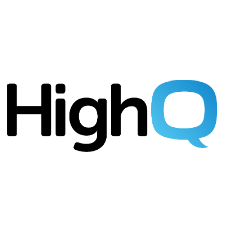 UK law firm Wright Hassall has chosen HighQ Collaborate as its new client extranet platform.
The regional firm sought a modern and easy-to-use extranet platform to provide additional services to its clients and improve the firm's internal collaboration.
James Hamilton, Infrastructure & Support Manager at Wright Hassall, explains why the firm sought a new platform: "Our legacy system was limited. It provided us and our clients with access to our documents, but not much more," he says. "We needed a solution that provided our clients with the service they deserve, and we knew HighQ Collaborate was the platform to help us offer this added value to our clients."
Wright Hassall had dealt with HighQ five years previously when the firm used HighQ Dataroom to run a corporate deal, so James knew what to expect. "With our previous excellent experience using HighQ, we went straight to them when we decided it was time to update our systems," said Hamilton. "We knew HighQ were always ahead in the technologies they could provide their clients and we had enjoyed working with them in the past."
The firm began by using HighQ Collaborate purely as a client extranet but soon realised it could be used for much more: "Collaborate is fully integrated with our WorkSite documents management system. We use it as our client extranet and for virtual data rooms, but we have also begun to use it internally to collaborate and share files securely," says James. "It provides us with everything we need on one system and we've had very positive feedback both internally and externally."
HighQ Collaborate has helped Wright Hassall work more productively and enhanced the firm's information security: "We are confident that highly confidential documents are secure when we share them via Collaborate and using the system for our extranet means that our clients are able to access information more easily and in a more user-friendly way," explains James.
Switching to HighQ means that Wright Hassall can provide the level of service that their clients had been requesting: "Not only can we now provide our clients with features they were asking us for," says James, " but we can also offer them extra value-added services thanks to the tools that we've gained in HighQ Collaborate."
Mark Reynolds, Senior Consultant at HighQ, says: "We're delighted to get the opportunity to work with a top ranked firm across a broad range of practice areas with a focus on clients, teamwork and excellence, and look forward to helping Wright Hassall deliver on their plans for the future that will significantly enhance the quality of legal services in the thriving Midlands economy."