3 ways workflow automation improves business agility with Sysero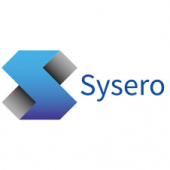 As law firms and legal teams continue to navigate the ongoing COVID-19 pandemic, the issue of business continuity and agility has emerged as a key theme amongst today's practice leaders. During the pandemic, entire organisations have rapidly transitioned to remote work, with legal teams uncovering new technologies and tools for continuing business-as-usual. However, the sudden upheaval of entire law firms and organisations to home-based PCs and mobile devices also has proved just how ill-prepared many firms were for this level of disruption.
With significant shifts in client demands and behaviour underway and an uncertain future ahead, it's clear that today's law firms must rethink their entire approach to business continuity. To be successful in the post-pandemic landscape, law firms need to take a proactive, structured, and technology-driven approach to enabling work to be done from anywhere, from any device. Which begs the question: "how do you create agile working practices for a widely distributed team?"
The answer: workflow automation. Workflow automation technology is the key to creating a more agile law firm and maintaining business-as-usual during times of disruption. By streamlining business-critical processes, whilst making them available in the cloud, workflow automation can power greater mobility, agility and continuity for your firm - and your clients.
Agility Through Accessibility
In the immediate wake of the COVID-19 outbreak, law firms around the world faced the sudden transition from traditional office spaces to work-from-anywhere environments. The ability to quickly scale up at a moment's notice became a defining factor in a firm's ability to weather the pandemic. While many firms struggled to adapt, those that had cloud-based workflow processes already in place came out ahead.
With cloud-based workflow automation, law firms can make key information and processes available to lawyers, staff and clients at a moment's notice, no matter where they may be located. From client onboarding to contract negotiations and document generation, workflow automation can be used to simplify complex manual processes, while making it easier to conduct everyday business processes outside of the office. Ultimately, this increased ease of access enables your firm to be more nimble, agile and adaptable to business disruptions.
Always-On Legal Service
With social distancing measures in place, the concept of self-service is quickly becoming essential in many industries, and legal is no exception. Lawyers, staff and clients alike all benefit tremendously from the concept of self-service when applied to legal documents and processes. Forward-thinking law firms are already employing workflow automation to power legal self-service portals for clients, providing continual client service with less hands-on support. With this always-on model of service, you can empower your clients to create their own legal documents on-demand, without assuming additional risk. Through firm-managed self-service portals, you can provide clients with more flexible, mobile and agile ways of working with your firm and ensure a strong business continuity strategy.
Built in Compliance & Risk Management
As business practices evolve and work environments are disrupted, the challenge of compliance and risk management becomes increasingly complex. Yet, workflow automation offers a simple solution. With workflow automation, you can create a standardised - and enforceable - framework for compliance that embeds risk management into everyday processes. By guiding your remote workforce through automated processes, you'll also be able to limit the risk of human error and ensure compliant practices are followed, even when people are away from the office.
The pandemic has no doubt changed the legal landscape for the long-term, and firms that embrace agile working practices and proactive business continuity will become the firms of the future. The first step: putting workflow automation to work for your firm. Get in touch with us today to discuss the best way to incorporate workflow automation into your organisation.