Aligning knowledge management with law firm revenue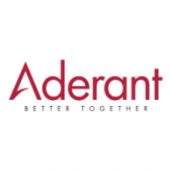 Lawyers are the original knowledge workers. Law firms can sell their lawyers' time, because of their knowledge of the law and the legal system.
The ability to mitigate risk, manage crisis, and navigate legal procedures becomes easier when you've done it once or twice. The General Counsel (GC) with bet-the-company litigation pending surely wants the most experienced lawyers working the matter.
With that in mind, we believe the ability to manage knowledge – to capture, package, share, transfer, and use knowledge to develop creative legal solutions is central to law firm innovation. That's a major part of the reason Aderant acquired Handshake.
At the time of the acquisition there was some concern in the market as to what this might mean for the knowledge management solution. It's been a little more than a year now, and we thought it would be useful to pose some questions to Glenn LaForce for the Think Tank.
Glenn was formerly chief strategy officer for Handshake and is now Vice President of KM for Aderant. He has continued in his role as a public liaison with the knowledge management community.
1) What is knowledge management (KM)?
GL: There isn't a one size fits all definition of KM. Some view KM as managing curated content, others look at it as any information in an organization that has been created by its employees. We just published a Legal Business Report titled New Rules for Knowledge Management Tools that in part looks at various definitions from leading experts in the field. Still, my view on it is straightforward: KM is about saving time and driving revenue.
2) Why is KM important for law firms?
GL: KM is important because of the efficacy it brings to law firms, which in turn helps drive revenue. For example, some of that efficiency is giving associates best practice documents as model examples. Think about it: if you curate exemplar documents, templates and forms for your associates to use rather than creating those from scratch you make them more efficient and help deliver better outcomes for your clients. This leads to the goal of growing revenue.
3) Is there an external or client facing component to a law firm KM strategy?
GL: Many advanced law firm KM departments create apps for their clients. I've seen apps that range from conveying HR compliance data – to surfacing laws for a specific practice area across different jurisdictions. The law firms will sell these apps to clients creating an alternative stream of revenue.
In addition, many chief knowledge officers (CKO) are brought into client pitches. Their role here is to discuss the best practices the firm has in place and to accurately price and leverage technology for the best possible legal outcome.
4) Who should be involved in KM In a law firm?
GL: KM involves every department in a firm. While it is mostly driven by someone who has practiced law or from a library role it is a cross-functional role across all departments. The leader in a KM department must be able to pull Finance, IT, Marketing, and Operations together to execute a cohesive KM strategy.
5) As a firm develops a KM program, how can it know when it's time to start looking at technology to enable KM?
GL: Each KM program is inherently different depending on a firm's practice area, focus, and geographic location among other similar factors. While some firms are just starting a KM program, others have had strong programs for years. As such, the right time to pursue a technology layer varies based upon those factors.
I obviously have a vested interest here, but I think any KM program should start with either an intranet or enterprise search project. Allowing lawyers to get at information in the most efficient way possible while giving them a complete view of their own metrics, a client or a matter is a fundamental KM principal.
6) What can you do to get leadership buy-in for KM projects?
GL: You certainly need a business plan, a vision, and the desired end-state, but nothing gets the leadership's attention like the competition. Law firms are in the game of 'keeping up with the Joneses.' If you can show a competitive cross-town rival in the AmLaw rankings has better revenue figures and profits per partner (PPP) – and has an established KM program – then you can quickly get buy-in.
7) Where do KM projects in law firms fall apart?
GL: KM projects fall apart when there is no strategic value to the lawyers. When establishing a KM project, you must begin with the end in mind:
What is it the firm is trying to achieve?
Is it time savings and if so how much?
Are we trying to increase revenue and by what percent?
Are we looking for better ways to cross-sell?
These are some of the key questions a KM team needs to ask. KM leaders should think about running a KM department like a business and measure KM projects by the same standards.
8) It's been a year since the acquisition by Aderant; how has it played out for the product and the market?
From a product perspective, I could not be happier with the transition. We released Handshake Connect which is a true out-of-the-box intranet with a very polished user experience (UX). It has been very well received by the market not only for its design but also for its rapid implementation – what used to take six months to implement now takes merely three weeks.
We are also in the process of developing an enhanced user interface (UI) for our Handshake Universal Search product as well as a Connect version of our extranet. We have many great things in our roadmap and the acquisition by Aderant is giving us the resources to execute these goals.
In terms of the market, customers are always fearful of an acquisitionof this nature. They wonder, will the product quickly be deprecated? Will support be better or worse? What happens to pricing, roadmap, or enhancements?
As a leadership team at Handshake, we were very cognizant of those concerns. We wanted to ensure the product had a permanent home with a culture that not only saw the value of the product but saw the value of the relationships we created with customers.
Aderant was that right fit and the customer base has been very happy with the results. The company has invested in the product, helps us provide better support, documentation, and offers services and other factors that have improved as part of Aderant. The customer base is more evangelical about Handshake than ever.