Briefing supplement: Turning Paper into Process
Briefing supplement: Turning Paper into Process
Paper over?
Briefing asked top 100 law firms what steps they're taking to remove more paper from their internal processes and do more digitally - and the key drivers, advantages and hurdles for them in doing so.
What did we find?
Firms are keen to reduce their reliance on paper - monitoring printing habits, moving to digital e-file matter management, and selecting technology that supports working and collaboration with documents on screens as much as (and better than) people could manage pouring over piles of papers. Key drivers of the trend include client demand for greater insight into workflow, concerns over paper security, reduced cost through less onsite storage, and overall process effficiency improvement.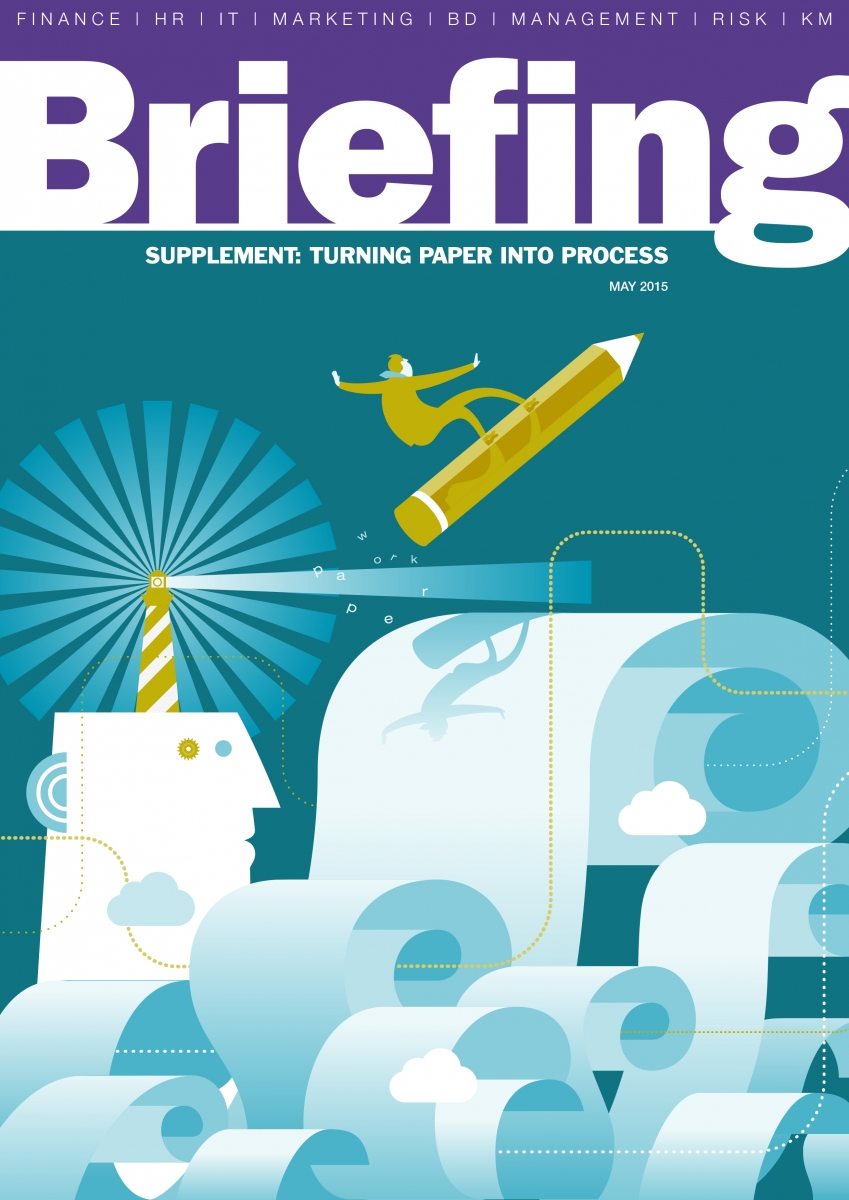 However, big challenges to progress remain. Lawyers are culturally attached to paper bundles - and indeed many courts still require them. Regardless of practice group, and in the absence of strict rules over printing and storage, business services departments need to communicate the benefits of a digital-first approach clearly and consistently to effect willing, proactive and permanent change.
This report combines our research findings, responses from law firms already embarked on their digital journey, and insight into how they could do more, including from our sponsors Archive Document Data Storage and Nuance.
Findings include:
94% of firm respondents said their business would be more efficient if a significant proportion of existing paper was digital instead
61% report less than 25% of the paper coming into the firm is scanned and filed electronically
47% say between a quarter and a half of their paper files are still stored onsite
63% say they have no plans for a system to recover client-related costs of paper processes such as faxing, printing and scanning
Download the PDF above now to get stuck into the report, and as always, please do share your views on our findings and conclusions in the comment section below.