Coding skills in research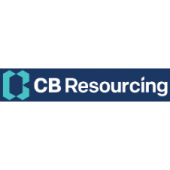 Increasingly, we're the seeing the emergence of new types of job requests come across our desk.
Candidates with coding skills in languages such as Python with strong stakeholder management, deep industry knowledge as well as robust business research experience is an emerging combination of skills we are seeing in legal and professional services research teams.
Hiring managers face a choice between headhunting one of a very small candidate pool from another firm which is currently doing a similar role or finding candidates with enough transferable skills to make transition into one of these 'new roles'.
Usually the additional skills our clients are looking for are not new at all – Python, for example, was first released in 1991!
However the combination of skills is different, usually a hybrid of two formerly distinct sets of skills. For example, coding would have been done by software developers and research was done by the research team.
I like to use the iPhone analogy – none of the technology was new, however packaging it together in the way Apple did created a new product category.
So where to start? Research analysts with coding skills are actually nothing new in the market research/surveys industry however they may not have the professional services experience. Equally there are many Research Analysts in professional services with experience manipulating data in Excel using VBA or even with SQL – it's not a quantum leap from those skills to use Python or R.
We've been working with our clients to think laterally where the right talent exists for these emerging requirements. We are often helping clients find candidates from unfamiliar talent pools, clients may also be competing for candidates with new categories of companies such as technology/software giants or start-ups.