Four reasons why lawyers love legal workflows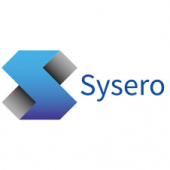 Long working hours, high-pressure stakes and an ever-evolving market contribute to the everyday stresses of being a lawyer in the modern world. In the legal industry, any means that can help alleviate the stress and pressure being put on lawyers is welcome - especially if it allows them to do a better job for their clients.
That's where legal workflow comes in. Automation and the digitisation of key legal processes are creating new ways of working for the modern lawyer. According to McKinsey & Company, more than 20% of lawyers' time is automatable. Legal workflow automation helps lawyers optimise their processes to be more efficient, which gives them more time to focus on advising clients, building relationships, and pursuing new areas of revenue.
Here, we look at four key reasons that lawyers and legal operations teams are turning to legal workflows to maximise their time and expertise.
Reduces the risk of human error
Automating repetitive tasks removes the human element from tedious work, which is where errors are most likely to occur. And in legal processes, a seemingly small error can have immense consequences. By limiting the risk of human error, legal workflows allow lawyers to focus on the larger matters at hand, rather than have to worry about the miniscule details of mundane activities.
Additionally, with increasingly complex regulations and directives, such as GDPR, workflow automation makes it easier than ever to ensure compliance. Legal workflows can be configured to embed compliance into lawyer's daily work, and as one lawyer makes a nuanced decision, it can be modeled into workflows and processes across the firm.
Embeds into their everyday work environment
Some legal workflow tools, such as Sysero, enable lawyers to quickly and easily automate documents and templates directly from within Microsoft Word. Making workflow automation available within Word means that there's no need for lawyers to learn new technologies or tools and they can quickly access, edit and manage key workflow processes from the environment in which they spend most of their day. Carolina Landys, Knowledge Manager at Vinge, explains:
"The best feature of Sysero is that it's accessible from within Word. If lawyers need to access a document or document package, they simply go into Word, click the list where it's located and start filling it out the information they need. They don't have to go to another database to find it. Lawyers love Word, so the closer you can bring the materials to them, the better."
Better communication and collaboration
Law firms and legal departments are defined by the specialist knowledge that their lawyers hold. However, it can often be difficult to ensure that knowledge is captured, shared and distributed across legal teams. Legal workflows, however, help solve this issue by incorporating proper feedback and automated notifications into the processes themselves. For example, documents can be flagged for automatic review by subject matter experts at specific intervals or routed through approval workflows to ensure proper collaboration across staff and subject matter experts.
Legal workflows also play a key role in improving communication and collaboration with external clients by reducing the amount of time lawyers spend on menial, repetitive tasks. This frees up more of their time to spend advising and partnering with clients.
Many firms are also bringing the benefits of legal workflow closer to clients to enable a different kind of digital collaboration. For example, Wikborg Rein recently launched a new digital client intake solution that uses legal workflow to reduce acceptance time, improve quality and ensure compliance. Streamlining the client intake process empowers Wikborg's lawyers to get to work quicker and with the assurance that their new client or matter is fully compliant.
Improves service delivery
Lastly, legal workflows can be used to help lawyers and their firms gain a competitive edge. Today's clients seek greater value and transparency from their legal partnerships, and legal workflows can be used to create much-need differentiated services. Take for example, how more firms are moving to offer client automation portals that provide clients with instant access to the information they need, while also allowing for personalisation.
By empowering their clients to access firm-managed documents on-demand, lawyers can shift their time from executing transactions to strategically advising clients and exploring new avenues of business. Legal workflow technology is paving the way for more efficient and productive ways of working for lawyers and legal departments.
If you're interested in bringing legal workflow to your firm, see how we can help or get in touch with our team of experts to discuss your requirements.