iManage elevates service delivery with Sysero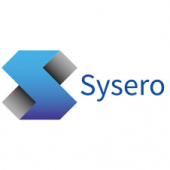 Over the past several months, law firms around the world have felt the impact of COVID-19, especially as they transition to a new world of remote work. The arrival of the pandemic has pushed firms to reimagine their work environments and think beyond the walls of the office to continue to provide clients with high quality service.
While moving to more agile, flexible and mobile work practices might seem daunting, there are proven tactics and techniques that can be employed to improve service delivery. One organisation that has mastered service delivery in the world of remote work is iManage.
iManage, the leading provider of work product management solutions for law firms, corporate legal departments and other professional services organisations, has built one of the most comprehensive set of partners in the industry. The growing iManage network comprises partners from around the globe, all working towards providing iManage customers with enhanced productivity, accessibility and security.
While the iManage partner network plays an integral role in the company's growth and performance, the success of its partner network depends on its ability to educate, enable and empower its partners. Over the years, iManage has developed a set of innovative solutions designed to overcome the complexities of collaborating across distributed teams and elevate service delivery to its global partner community.
Today, iManage relies on three key portals, powered by Sysero technology, to provide its partners with the tools, resources and knowledge they need, when they need it: Partner Portal, Implementation Portal and Cloud Services Portal. The technology portals not only offer partners with on-demand service and support, but also provide law firms with an real-world example of how automation can be used to elevate the service experience.
Here, we look at how iManage has successfully deployed automation to power its partner experience and share techniques that law firms can replicate to improve their own service delivery.
Partner Portal: Making it Easy to Access Relevant Resources
For years, iManage's internal Professional Services team has partnered with leading companies to provide implementation support and customised iManage solutions. During this time, the team has developed a plethora of product information, including sales tools, marketing programmes and other relevant documents. With so much relevant information already available, iManage wanted to find a way to make it easy for its partners to access this information and replicate the success of the Professional Services team.
To achieve this, iManage teamed up with Sysero to create a customised Partner Portal where partners can quickly and easily uncover information to aid them in their day-to-day work. Using the portal, partners can search for specific information or browse the database for relevant documentation based on predefined criteria. By streamlining knowledge sharing through a single database, iManage has made it easy for partners to access the information they need, without wasting time digging through dozens of different files and systems.
Implementation Portal: Mirroring a Proven Approach
Over the years, iManage has perfected a process for tailoring and implementing iManage solutions for customers around the world, which greatly relies on seamless configuration and successful onboarding. As iManage's partner network continued to expand, the company wanted to find a way to empower partners to replicate its proven approach and methodology.
To this end, iManage employed Sysero's workflow automation technology to build the iManage Implementation Portal. Designed from the ground up to meet the needs of partners, the Implementation Portal enables partners to log into the portal, provide information about their project via an online form, and then create customised documentation to aid them in the project. With a quick, simple solution for generating implementation-related documentation, partners can now quickly get to work on projects in accordance with the guidelines set by iManage.
Cloud Services Portal: Centralised Project Management
More organisations are adopting a cloud-first digital strategy, which means an increasing number of iManage customers are making the move to iManage Cloud.
Previously, when partners wanted to start a new iManage cloud project, they gathered and shared project details with iManage's Cloud Services team via email, phone conversations and meetings. This often led to inefficient onboarding and slow project starts. To remedy this, iManage used Sysero technology to build its Cloud Services Portal, a centralised platform for submitting and validating new iManage Cloud projects. Now, to initiate a new project, partners simply complete an online form with the project details, which is then routed to the iManage Cloud Services team.
The iManage partner network continues to expand and fuel the company's international growth. Today, more than 3,500 organisations rely on iManage to serve their clients more effectively by improving productivity and governance throughout the creation, sharing and security of work product. As iManage continues to grow and evolve, its Sysero-powered partner portals are poised to grow with it and evolve to serve the changing needs of its partners and customers.