Maintaining business continuity during times of crisis with Sysero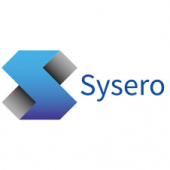 It's a strange time for firms and legal practitioners across the UK. Coronavirus has forced many around the globe to rethink our daily lives from work and school to entertainment. In response to shelter-in-place advice from the UK government and world health organisations, social events have been cancelled, employees have been sent home, and people are finding new ways to cope.
And yet, business goes on. Deals still need doing, wills still need writing and compliance still needs to be maintained. As business continues, organisations must find new ways to work and collaborate with clients, partners, and staff - wherever they may be working. At the same time, compliance and data security needs to continue to be a core focus.
So, if you work in legal or professional services, how do you continue to maintain business-as-usual while offices are closed? Even more importantly, how do you continue to deliver the client experience you've worked so hard to achieve?
Here we look at the ways in which firms are putting automation to work to keep business moving forward as usual, even in times of uncertainty.
Empower clients to create on-demand documents
While self-service portals aren't a new idea, they are a novel way to continue to provide seamless service to your clients. These cloud-based portals give clients the ability to access firm-managed documents on-demand, without the need for installing any software. Clients can simply access the online portal, select a template and quickly generate a document by completing a simple online questionnaire.
Your client self-service portal can be custom-built depending on your firm's unique requirements. Furthermore, your firm maintains all of the master templates, so your clients are only able to generate relevant and firm-approved documents. By streamlining document creation and making frequently-used templates readily available online, firms can continue to provide on-demand service and help their clients maintain business continuity.
Enable e-signing to keep business moving
As the current pandemic propels firms to get up to speed on remote work solutions, the ability to obtain digital signatures is a key focus for legal and other professional services firms. With everyone in disparate locations, e-signing capabilities have never been more important for today's firms.
Fortunately, tools like Sysero E-Sign make it easy to obtain digital signatures and keep business moving. With Sysero, you can deliver streamlined, end-to-end digital signature and contract management - all from within Microsoft Office.
As your staff transitions to remote work, the last thing they want to do is have to learn new software and tools. Sysero leverages the formatting power of Microsoft Word to enable users to easily automate documents, which can then be routed directly to signatories by entering in their email addresses within the document. Signatories receive the document as a PDF and simply click on colour-coded links within the document to type and sign their name. There's no need for them to download software or create an account. Signatories can even sign via mobile device, making it easier to execute contracts, regardless of where people are working.

Don't let security and compliance slip
Unfortunately, there are reports that cyber criminals are exploiting the disruption caused by COVID-19 through a range of phishing and business email compromise scams and malware attacks. That's why it's important that changes in your business practice don't compromise your data security efforts. Sharing sensitive information via email has never been a security-first approach, but now more than ever, it's time to enhance your security practices.
You can help protect your organisation by using secure online tools to automate core processes and create workflows to share, collaborate on, and save sensitive data and documents. For example, Sysero systems come with enhanced data security and compliance built into the technology platform. Your client data is stored, managed and protected in accordance with cybersecurity and compliance best practices, giving you one less thing to worry about. Furthermore, by guiding your remote workforce through automated processes, you'll be able to limit the risk of human error and ensure compliant practices are followed, even when people are away from the office.
Recent events may have disrupted your work environment, but they shouldn't impact your client service. Being able to carry on with business as usual and attend to client needs will help ensure future success for your firm and your clients. At Sysero, we're proud to be able to support clients during this challenging time, enabling them to continue working productively and securely with their clients.