Sysero: Driving compliance and innovating service with Digital Onboarding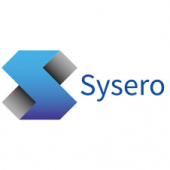 Over the course of the past few years, business acceptance has become an increasingly cumbersome process for today's law firms. The introduction of the General Data Protection Regulation (GDPR) and EU Money Laundering Directives has made it imperative for firms to ensure they're following appropriate compliance procedures and to develop controlled processes that can be documented. However, this often requires considerable internal time consumption and manual operation within siloed systems, which in turn, increases risk.
At the same time, firms are tasked with driving greater efficiency in the client acceptance process.
To keep pace with the changing market and regulations, law firms must make the evaluation process more efficient, whilst improving compliance monitoring. One way that forward-thinking firms are overcoming the challenges of business acceptance in today's environment is through digital onboarding and automated acceptance. Here, we take a look at the key drivers behind the move to digital business acceptance and what it means for today's firms - and more importantly, their clients.
What impedes the business acceptance process in today's law firms?
More often than not, business acceptance teams are employing manual processes to accept and onboard new business. Inconsistency in client intake questions and engagement letters can lead to the omission of crucial information and create risk management gaps. Additionally, the manual management of conflicts and diligence data, commonly pulled from multiple systems, can result in lengthy delays and human error.
How does automation help improve the business acceptance process?
Digital onboarding solutions leverage cloud-based workflow automation tools, like Sysero, to automate and streamline the entire business acceptance process. New business research is sped up through configurable integrations that connect with the firm's accounting, document management and other systems. Additionally, digital onboarding solutions can be set up to automatically check client data against third-party databases to reduce know-your-client (KYC) regulatory risks.
For example, top-tier international law firm Wikborg Rein recently launched a new digital client intake solution that uses a built-in risk matrix to automatically assess a new client or case against Money Laundering Act requirements and also checks client data against a determined set of public registers and databases. Additionally, client identities are authenticated through their Bank Identifier Code and client data is cleared in accordance with GDPR compliance.
Aside from streamlining risk analysis, automated business acceptance also improves firm-wide risk management by ensuring consistent and comprehensive intake questions and engagement letter templates. Each step of the business acceptance process is documented for internal quality control and compliance protection.
What is the advantage of automated monitoring and acceptance of new business?
Automated business acceptance offers an array of benefits for both law firms and their clients. By involving the client directly in the acceptance process, firms benefit from time cost-savings, as well as improved quality and compliance. Clients can confirm or update their own data through user-friendly automated forms, which then ensures the correct data is held within the firm's other internal systems. All activities and approvals are logged and documented to ensure regulatory compliance.
Digitising the business acceptance process also gives firms a competitive edge. Today's legal clients look to their law firms for innovation and expanded digital service offerings. By automating the client intake process, firms can demonstrate their tech-driven approach to business, while getting to work quicker for their clients.
Are you ready to bring your onboarding process to the digital age?
Learn more about Sysero's Know-Your-Client solution or discover how leading law firms are modernising their onboarding solutions with automation.