Sysero: Making the case for the flexible law firm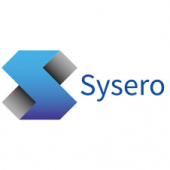 During the past several years, entrepreneurial law firms have started experimenting with flexible working practices. However, the arrival of the COVID-19 pandemic has accelerated the transition from traditional ways of working to agile working practices for law firms around the world. More lawyers - whether in-house or at a law firm - are now working from home, and it's already becoming evident that this could be a continued trend even long after the pandemic has subsided.
While the recent - and rapid - transition to remote work in the past few months proved challenging for many firms, others have successfully adapted and are now reaping the benefits. Studies have shown that people working from home are on average 35-40% more productive than their office counterparts and produce work with 40% fewer quality defects.
For law firms and corporate legal departments, this move to more flexible and agile working practices has become more than just a value-added benefit for lawyers and staff. It's become a crucial step in adapting to the new legal ecosystem and ensuring business survival. Here, we look at three reasons every law firm and legal department should consider adopting flexible working practices, powered by technology.
Increased mobility & scalability
As working practices evolve, it's imperative to provide lawyers and staff with the ability to access key information, data and documents from anywhere, at any time. Lawyers and staff are becoming increasingly mobile and spending more time away from the office due to a variety of factors. To maintain productivity and business continuity, law firms must adapt to their mobile workforces and ensure they can stay connected to the office at all times.
Fortunately, technologies like email, cloud storage and cloud-based workflow automation have made it easier than ever to conduct everyday business transactions away from the office - whilst also boosting productivity. Take for example, how law firms like Vinge have adopted legal workflow automation to automate and streamline everyday processes. Through it's custom-built Vinge Dox solution powered by Sysero, Vinge enables lawyers to easily access commonly used documents and generate contracts and transactions via online web forms.
Law firms can use workflow automation to streamline a number of everyday processes and make them accessible in the cloud, such as contract creation, negotiation and legal service delivery. One area where we've seen a rapid uplift is e-signatures. Not surprisingly, considering that many law firms and legal teams still rely on physical signatures, which holds up 42% of processes, which on average adds 3.1 days to most processes. Using an e-signing tool like Sysero can significantly speed up processes, whilst also making it easier to keep business moving while away from the office.
Enhanced client service
It's not just law firms that are transitioning to remote work - it's clients as well. Law firms that are well-equipped to advise and work with clients remotely will come out much farther ahead than those that still rely on traditional ways of working.
One way that forward-thinking firms are adapting to the new world of work is by empowering clients to access on-demand legal transactions via self-service portals. These cloud-based self-service portals give clients the flexibility to access frequently-used legal documents on-demand by simply filling out a guided web form. A great example of this is Bates Wells GetLegal self-service portal for charities and nonprofit organisations.
The documents are all managed by the law firm, ensuring clients only have access to the most relevant documents. By streamlining client transactions via the web, law firms can continue to provide high quality legal services and advice no matter where lawyers or clients may be working.
It's the new normal
While law firms and legal teams may have renewed interest in agile working practices and legal automation, it's not something entirely new for the legal industry. Leading Nordic firms have long relied on automated and agile practices to drive legal innovation and create differentiation in the market. Flexible work is quickly becoming the new normal, and firms that fail to keep pace with competitors will just as quickly fall behind.
For more information on how your law firm or legal department can enable flexible, agile work practices using legal workflow automation, please get in touch with us.