Sysero: Seven steps for building an efficient legal workflow process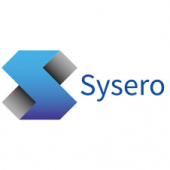 For law firms and legal providers, achieving the right balance of efficiency and quality is crucial to business success. Faced with intense competition, increasing price pressures and the ongoing commoditisation of legal work, today's legal service providers must find ways to improve practice efficiencies and drive more profitable, scalable work - without sacrificing quality.
Fortunately, modern technology tools have made it easier than ever to improve processes and productivity in the law firm. In fact, according to a recent Altman Weil Law Firms in Transition survey, more than 60% of firms say they have implemented technology tools to increase the efficiency of legal work.
The most prevalent of these tools is workflow automation. By automating routine tasks, such as document generation and client intake, law firms can streamline everyday operations, enhance quality control and reduce risk. Though many firms recognise the advantages of workflow automation, practice leaders often struggle with how to effectively implement the technology within their firms.
Oftentimes, this is due to the processes themselves. An inadequate workflow process only leads to ineffective outcomes. On the other hand, a good workflow process, aided by technology, can lead to greater consistency, faster turnaround and higher quality work. Below are a few crucial steps to create efficient workflow processes for your firm.
Start with the End in Mind
As with any process, your workflows need a start and end point. When you're first thinking about defining your workflow process, consider the desired outcome, and then work backwards to determine the best path to get there. For example, onboarding a new client starts with gathering client information and ends with a new client record and case matter within the firm's internal systems. From this perspective, you'll need to determine what processes, systems and workflows are required to properly collect, authenticate, verify and document information about new cases and clients.
Breakdown Existing Processes
Once you've identified your start and end point, work on breaking down the process into distinct steps. Determine what needs to happen at each stage of the process, as well as the information and technology required to perform these activities.
Using the client intake example, you may consider what client information needs to be gathered, what steps are required to adhere to Know-Your-Client and Anti-Money Laundering regulations, and how you'll handle clients and cases that fall outside the requirements. For example, when designing its digital onboarding solution for clients, top-tier rated international law firm Wikborg Rein carefully considered the steps required to follow the local laws and regulations and work in accordance with The Norwegian Bar Association's guidance for adhering to the Money Laundering Act. By clearly mapping out requirements from the start, the firm was able to design a custom process and technology system that replaces many manual processes and technical solutions and significantly improves the client intake process and experience.
Spot Improvement Opportunities
The whole point of automating workflows is to streamline processes and eliminate unnecessary tasks. So, once you've mapped out your process step-by-step, identify where potential gaps and redundancies lie.
The best way to do this is to engage with the people who do the work. Ask lawyers and staff about their experiences and any difficulties they face in getting the right information when they need, or knowing what to do next. By engaging lawyers and staff early on in the planning process, you'll also lay the groundwork for increased adoption and knowledge sharing.
Define your Automated Process
Once you've determined the required steps for your process, as well as opportunities for improvement, it's time to define your new automated workflow process. Clearly map out every step, system, staff member, and gatekeeper required for your workflow. A great starting point is to create a realistic workflow diagram and involve the people who will be involved in the process. At this point, you can also build buy-in from your staff and quickly identify any potential issues in the process - before it's too late to rectify them.
Provide Clear Roles & Responsibilities
As part of the planning process, you'll also want to clearly establish who will be the workflow process owner and who will be responsible for each step of the process. For example, while an associate might be responsible for automating a document, subject matter experts will be responsible for ensuring the template stays relevant and up-to-date with the latest information and advice.
Start Small & Automate Incrementally
Depending on your workflow process, it might be best to start small and automate incrementally. For example, a document workflow automation easily can be derailed by complex and lengthy templates. To get started, begin with a simple template, such as an NDA, and build from there. By starting small, you'll be able to test and refine processes, before building them out further.
Analyse & Optimise
Creating efficient workflow processes is a continual process in itself. Once you're launched your automated workflows, continue to monitor and assess what's working well, and what's slowing down progress. There's no one right way to build a workflow, and what works well for one firm might not work at all for another. Spend the time to find what works best for your firm, review periodically and ensure your workflows are working for the people using them.
Given today's competitive legal market, remote workforce, and evolving client needs, a solid workflow automation system and strategy is crucial to ensure business continuity and growth. An efficient process will help mitigate risk, streamline repeatable tasks and drive productivity - and profitability - for your firm. To learn how Sysero can help your firm streamline processes with workflow automation, please get in touch with us.