Sysero: Why eSignature solutions are a must-have for the modern firm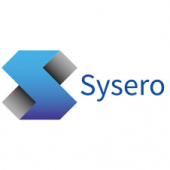 There's no question that the ongoing pandemic has introduced a 'new normal' way of working for today's law firms and legal teams. Law firms of all sizes have had to quickly adopt remote working practices and discover new digital-driven ways of collaborating amongst staff and with clients. So, it's no surprise that an increasing number of firms are turning to e-signing tools to digitally execute documents.
Prior to the pandemic, firms were already beginning to discover the many benefits of e-signing, including cost reduction, increased efficiency and improved client service. However, the pandemic has accelerated the trend toward digital processes and electronic signatures as firms look for a faster path to executing contracts and delivering value in a new world of remote work.
As we collectively transition from traditional offices to work-from-anywhere workspaces, the business case for implementing an e-signing tool is clear. For law firms and legal teams, the ability to digitally obtain signatures and move business forward without requiring the physical presence of stakeholders is no longer a nice-to-have addition - it's a must-have solution for survival.
Remote Work is the New Normal
The move to remote work has changed a lot of the ways we work. Have a meeting? Use Zoom. Have a question? Ask on Teams. As the pandemic propels firms to get up to speed on agile working practices, the ability to obtain digital signatures is now a vital element of an innovative, competitive and profitable law firm.
By moving a traditional-based execution process to the cloud, you can make legal documents accessible and signable from anywhere. For example, Sysero's E-Sign tool lets you easily obtain multiple electronic signatures on documents created directly from automated templates stored within your firm's document management system. Users can quickly generate a new legal document via an online form and then route as a PDF to multiple signatories via Outlook. To sign, signatories simply open the PDF and click on the colour-coded links to sign and provide their name - all of which can be done via a mobile device.
Reduces Costs
Law firms across the UK are tightening their budgets in response to the pandemic. Fortunately, today's E-signing tools offer a way to reduce internal costs, whilst improving the efficiency and speed of negotiations. Bringing traditionally paper-based processes online eliminates the costs of paper, printing, delivery and storage. When applied at scale, this can lead to significant cost savings.
Streamlining the e-signing process also equates to greater time savings, which is crucial in a time when many firms are operating with a reduced staff. By speeding up the negotiation process, you can realise more transactions in a shorter period of time, whilst giving lawyers more time to provide value-added services to clients and focus on client retention.
Ensures Security & Compliance
Not only has the arrival of COVID-19 caused a global workplace transformation, it's also introduced a slew of cyber security and compliance concerns. Levels of cybercrime have soared in the past few months, spurred by a massive increase in employees working from home.
Law firms are especially vulnerable due to the amount of sensitive information they hold. However, many don't have the robust security protections in place to properly protect their data. According to a recent article in Infosecurity Magazine, nearly one fifth of law firms show signs of compromise.
With e-signing tools, like Sysero E-Sign, security and compliance can be built into your day-to-day operations. Sysero E-Sign sends sensitive information with robust security protections, such as encryption and pseudonymisation. These security measures help ensure compliance with GDPR, whilst protecting data in the case of a cyber attack.
In a year of unexpected events and ample change, it's become even more apparent that making an investment in digital tools is critical to surviving in the modern legal landscape. As more law firms and their clients embrace agile working practices, finding a way to transition to more digital ways of working will go a long way in ensuring business continuity and resilience. E-signing tools offer a comprehensive and secure way to keep business moving forward, without relying on in-person interactions.
Ready to make the move to e-signing? We're here to help. Get in touch with our team to learn more about Sysero E-Sign and how it can help bring your firm into the future.