Trust in collaboration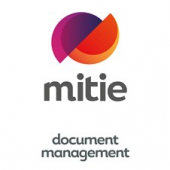 This month, I would like to consider how collaboration can impact organisational working relationships and where it could and should lead. How do leaders of organisations embrace a collaborative working mentality?
The word collaboration derives from the Latin com and laborare (to work together). In simple terms, it means working with someone to produce something. It is also defined to as "traitorous cooperation with an enemy", but in this article I am going to assume we will not need to investigate collaborating with our enemies!
Collaboration: the top four rules
Before starting on any business engagement or project, you establish a system of working, and the reasons for the agreed approach. There are many great articles and blogs offering sets of rules for collaboration. Based on my experience in legal and professional services, here are my own top four.
1. Have clear aims and objectives
A shared vision will provide the team with a sense of purpose and belonging. This is especially important as collaborative teams are increasingly based in different locations, so they will need a common motivational goal.
2. Impose accountability and responsibility, including deadline management
Each member of the team should be there based on a specific skillset or benefit that they or their organisation/department can offer, and which is relevant to the project. Define clear lines for who is responsible for which area, and a level of accountability for each team member.
How the team manages the project's wider vision can be addressed through a set of team roles. I recommend looking at the following:
• Project lead/facilitator – to keep drive and direction
• Moderator – for time management and maintaining efficiency
• Administrator – to record actions and deadlines
• Disruptor – to hold the team accountable to the question.
3. Be open and share resources
This is at the core of the benefits of collaborating. Without an open approach built on trust and integrity, we cannot deliver on its potential.
4. Retain flexibility
Adjusting for learnings and any change in circumstances is critical. If you are too rigid, lessons learned from this project or elsewhere might not be tabled for discussion and application.
Teams within teams
Working with team members from other departments to solve simple problems or kick off new projects is often just business as usual. However, could treating these interactions more formally and applying the collaboration rules above lead to better outcomes?
Sometimes, internal projects get bogged down in politics, or people coming in with opposing agendas. As leaders, we can do away with most of these issues by applying simple collaboration principles and forging a team with a shared goal.
For my teams, the principles are: a clear goal and timeline; everybody actively gets involved; all views are considered (if relevant to the goal); and, finally, we all respect the process and leave any baggage (virtual or real) at the door. In my business, we talk a lot about pace – the speed of taking action, how quickly we report back to the business and what we all do to make sure that we deliver on the agreed outcome.
Working with a third party
When engaging suppliers or consultants, we set expectations and deliverables. This is normally driven by ROI needs as we are likely to pay for the support and services of third-party organisations.
However, I think collaboration and a shared goal and business opportunity can mean that cost issues can be set aside. Benefit to third parties from collaborating can lie in other outcomes of a successful collaboration (for example, new business, additional services, and so on).
We have also on occasion collaborated with key competitors (what did I say about collaboration with the enemy?). However, this worked brilliantly and without commercial risk to supply partners because we followed the rules. Our goal was a better service model for the customer and their building users – a model that allowed us to reduce cost but enhance outputs through an optimised solution. We each took responsibility for key parts of the solution development. We left competitor baggage at the door and focused on delivering at pace and wowing the customer. The outcome was a win-win for all involved.
Technologies to collaborate
Will collaborative technology mean that we will work more collaboratively just by installing the technology in the business? No.
Technology should be applied to enhance and enable collaboration across departments and third parties. The ways of working and the cultural approach to collaboration must be in place and working before you invest in, or develop, systems.
There are numerous technologies you can now use. I'm not going to recommend specific applications because their relevance will depend on your business culture and IT infrastructure.
As you would expect, Mitie has established partnerships with a number of global players and we use tried and tested tools. The benefits we've gained from using technology for collaborative projects include being able to update documents in real time from multiple locations, a great audit trail, instant communication, the ability to easily share multiple types of documents, and a reduction in email traffic.