Video – Benefit from Workshare and NetDocuments' cloud-based integration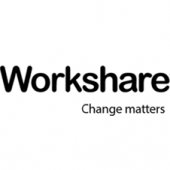 Hear from NetDocuments' Senior Vice President Products and Partners - Leonard Johnson - about the benefits of the integration for users. And, from Workshare's Senior Product Manager for integration, Francesco Burns, about why we created the integration and how it works.
The Workshare and NetDocuments integration delivers comparison capabilities in the cloud, so users get fast, accurate document reviews while working in NetDocuments. It's all powered by Workshare's market-leading comparison technology.
The application and full functionality is always accessible, it provides a great user experience and is easy to maintain.
With everything operating in the cloud, users simply complete a comparison in their browser; there's no need to open another application.
* Compare any content
* Review changes to a file
* See changes by category
* Enjoy faster reviews
All this within a seamlessly integrated, secure, online NetDocuments environment.