Fieldfisher LLP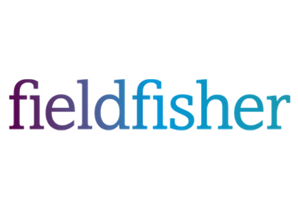 Fieldfisher is a European law firm with market leading practices in many of the world's most dynamic sectors. We are an exciting, forward-thinking organization with a particular focus on technology, finance & financial services and energy & natural resources.
Our growing European network of offices supports an international client base alongside our Silicon Valley, Beijing and Shanghai teams. Among our clients, we count social media sites and high street coffee chains through to pharmaceutical, life sciences and medical devices companies, energy suppliers, banks and FTSE 100 companies.
Clients choose to work with us because we deliver commercial, pragmatic and innovative solutions through our exceptional legal expertise and experience, on time and on budget.
We have more than 600 lawyers spread over nine locations, all providing highly commercial advice based on an in-depth understanding of our clients' needs. We operate across our offices in Amsterdam, Beijing, Belfast, Birmingham, Bologna, Brussels, Dusseldorf, Frankfurt, Hamburg, London, Luxembourg, Manchester, Munich, Milan, Paris, Rome, Shanghai, Turin, Venice and Silicon Valley.
The firm is growing rapidly and its revenue for 2016/17 was £165 million. The UK accounts for approximately 70% of the headcount.
We were the fastest growing UK law firm last year with 2016/17 revenue of £165 million and were named Law Firm of the Year at the British Legal Awards 2017.
Careers
We can offer you clients as innovative, creative and ambitious as you are. From Google to the BBC, Diesel to Samsung, we'll offer experienced lawyers the chance to work in partnership with some very impressive names in both the public and private sector.
You'll work in partnership with some impressive colleagues, too. We have 73 leading individuals in the Chambers Directory and exceptional teams in sectors as diverse as TMT and Life Sciences.
"We want to encourage business development and entrepreneurial spirit at every level of the firm."
Rob Shooter, Head of Technology, Outsourcing and Privacy.
To help in driving growth and innovation, we're looking for people with commercial drive and big ideas to join us. We'll value your expertise and we'll ensure you have the opportunities – and the training – to realise your ambitions.
Our firm is growing, both in Europe, and the US. Our Business Services team – comprising marketing, HR, finance and IT - are an important part of this expansion. We have a culture that ensures everyone who works here can have a major impact – if they have the entrepreneurial spirit necessary. In fact, it was our Business Services team who helped us win several new clients.
Corporate responsibility
We believe that serving the community is not just a responsibility, but a privilege. We recognise that our business has an impact across many communities, locally and globally. We seek to maximise the positive, and minimise the negative, impact of everything we do.
Our corporate responsibility initiatives are key to our business and are governed by the same principles of innovation and commitment to excellence that we bring to all our work.
Headed by Senior Partner Matthew Lohn, the corporate responsibility group is tasked with managing our initiatives and finding opportunities for the firm and our staff to contribute to the community in ways that fit our interests and expertise. Our initiatives fall into four categories:
Pro Bono and Community
Charities
Environment
Diversity & Inclusion