How can you tell whether marketing automation is right for your law firm?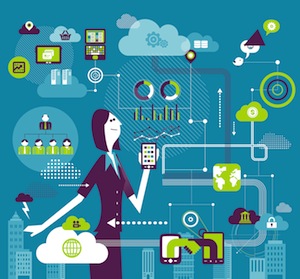 Marketing automation is relatively new to law firms, while (almost inevitably) it is a technology that has been embraced for a number of years outside the sector – particularly in the software services area. Take a look at Hubspot, who use marketing automation and content marketing, particularly well.
Marketing automation, simply put, is the ability to automatically communicate with clients and prospects at certain points during their online contact journey with your firm. The aim is to increase their engagement with a minimum of effort and resource, to ultimately provide new or further instructions for the firm.
Here are three questions that marketing automation may be able to answer:
1. Do you want to turn unknown visitors into known visitors?
The challenge for all online marketers is to understand the who. And I'm not talking Roger Daltrey et al. We're lucky enough to be able to track everything we do online, but taking that a step further and identifying who is engaging with our content and marketing tactics enables actionable intelligence for our BD teams and partners to use. Using a web content management system (CMS) tied to a customer relationship management (CRM) and email system enables us to identify someone when they take action on our website, feed the data back into our CRM system, and then send a bespoke automated email to the contact.
2. Do you want to cross-sell relevant services/events?
Of course you do. Not only does it mean more fee revenue, but it helps to institutionalise a client for the firm, reducing risk. And content automation can help. An example would be setting up triggers within your email campaign that would automatically send details of an event you are planning, to anyone on a general newsletter list who clicks into an article on that topic. Or how about an automated resend to anyone who hadn't opened a key legal update email within 3 days of it being sent?
Both these scenarios could be done manually, but automation reduces the resource needed to implement them.
3. Do you want to ensure all relevant contacts receive the latest information on the areas they're interested in?
I'm talking about the death of the traditional email marketing list here, so bear with me. Large law firms are generally stuck in a traditional mentality when it comes to building an email marketing list – it's normally owned by a practice group and contacts are generally added by lawyers. Each practice owns its own list, and often there is little collaboration between practice areas to ensure contacts aren't being sent far too much information. Implementing a preference management solution, tied to automatic profiling allows you to build dynamic marketing lists based on what people want to receive, and how often. What's not to love?
If you can say yes to any of the above then marketing automation may benefit your firm.