Case study: Crowdsourced mobile testing of html email templates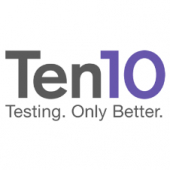 The client: An international law firm with over 2500 lawyers in offices around the world
Industry: Legal
Technologies: CRM
Ten10 services: Test strategy, mobile testing, functional testing
The client
An international legal firm with high ethical standards and a passion for helping its clients succeed, the client
uses creativity to find innovative solutions to difficult challenges and explain them simply. It also adds value through its pro bono work, its volunteering and its ethical and responsible business practices.
The project
The client uses a large CRM system, and relies on a number of email templates for their marketing and communications. As a result the client had invested heavily in the aesthetics of the templates but needed to ensure they were rendering correctly and displaying attractively as intended. Therefore the templates needed to be tested against a wide range of hardware as well as email client software.
The law firm's normal approach to testing would be to identify a defined set of applications for testing. However, with email marketing templates the variables include; device type, email client, operating systems and browsers. With so many considerations the project moved beyond the scope of the Operation Team's resources.
Summary
The client was developing email templates for marketing purposes. The aesthetics of these templates were very important to ensure that they looked attractive and would be rendered correctly on a multitude of potential recipient devices. Ten10 enabled the client to quickly test its templates against a very wide range of email client hardware and software by finding the right individual for the project, creating the methodology, and organising and managing the entire process.