1 day workshop: Profitable practice growth secrets - Leeds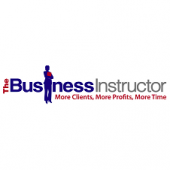 Profitable practice growth secrets: How to attract more of your ideal clients and significantly increase your profits without working more hours.
If you are the owner of a solo or small law firm or other professional practice and you want to:
Attract clients rather than go out hunting for them
Have a never-ending waiting list of your ideal clients who understand the value of your services and are happy to pay your fees without quibbling
Get off the 'feast or famine' rollercoaster by attracting a consistent stream of new instructions whilst you get on with delivering your service to existing clients
Build a highly profitable practice without adding more hours to your working day
This will be the most important event you attend this year.
During this powerful 1 day workshop, you'll learn:
The 3 Critical Factors that limit the growth and profitability of most small practices
The 3 Essential Elements of a Profitable Practice and how to put them to work so they do the heavy lifting of growing your practice (and you don't have to work harder)
The 9 'accelerators' you can install into your practice in order to overcome the limiting factors that keep most small practice owners working too hard for too little money – so you can accelerate profitable growth
The secret 3+3 Formula for a Profitable Growth that means you double your profits without doubling your hours
How to create a Profitable Practice Gameplan to take what you've learned and turn it into a strategic plan to achieve your practice growth goals in the next 12 months
This workshop is for senior partners, managing partners, and the owners of small legal or other professional practices
Most business seminars are boring, mostly theory, and you don't come away with anything actionable. This is NOT that kind of seminar. You will walk away from this in-depth, hands-on workshop with a clear strategic plan to double your profits in 12 months or less.