Afternoon seminar: The profitable practice accelerator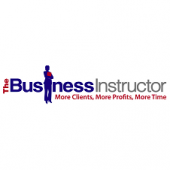 This seminar is for the owners of small law firms (from sole practitioners to 4 partner firms) who want to attract more of their ideal clients and increase their profits without working more hours.
In this interactive 90 minute seminar you will:
Uncover the 3 biggest Profit Limiters in your legal practice and identify which one is keeping you working too many hours for too little profit
Analyse your existing practice to identify which of the 9 Profitable Practice Accelerators provide the biggest opportunities for profitable growth in your specific practice (and hear real case studies of lawyers who have increased their clients and profits by 30% to 471% using these Accelerators)
Create a three-phase plan on what to do, in what order, to increase your clients, fee income and profits in the next 12 months without working more hours.
This event is kindly hosted by Lloyds Bank and is being held at their Gresham Street offices in London.