Briefing 5P webinar: Learn how to elevate your firm's client relationship to a trusted business partnership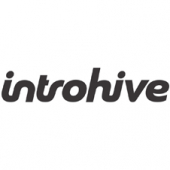 Briefing 5P is back with a series of monthly live webinars, ahead of the main event later in the year, to help law firms navigate the complex issues of our time.
Each month, Briefing will uncover another P-theme with content connected to this year's Briefing 5P event. Join us in July for Briefing 5P's first webinar, in partnership with Introhive, where we'll focus on 'process'.
Webinar outline
In a world that's more competitive than ever, law firms' abilities to manage client interactions and meet ever-evolving needs – essentially becoming a valued strategic business partner – will determine whether they can successfully maintain a competitive edge.
This webinar will unpack tools to equip you and your teams with new and effective approaches to maintain and grow key relationships, including:
collecting data beyond the usual survey to identify a client's key drivers and motivators
discovering the need for data integrity when it comes to building marketing lists, monitoring key clients, and mapping relationships
maximising internal collaboration to improve support to your clients and deliver better services
successfully engaging with clients to develop new processes and work together collaboratively.
Key information for your diary
Thursday 23 July 2020
10am-11am
Online, via Zoom Webinar