The Business Instructor seminar – The profitable practice gameplan: More clients, more profits, more time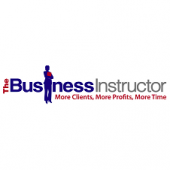 In this complimentary online seminar you will discover:
The 3 Critical Factors that are stopping you from getting more clients and increasing profits and how to overcome them.
Why you need a Growth Gameplan to overcome these limiting factors and achieve your business goals in 2019.
The 3 Steps to creating a Growth Gameplan and what you need to be focusing on NOW if you want to increase income and profits in the next 12 months.
Who will benefit
You are a solicitor or other professional with responsibility for business development and practice growth (either a sole practitioner or a partner in a in charge of a department within a small firm).
You don't have as many clients as you'd like, or you aren't seeing the profits you want or need.
You feel like you're working too many hours to be able to grow your practice further and you want to find a way to have more clients and more profits without increasing your hours.