Conscious Solutions webinar: law firm pricing transparency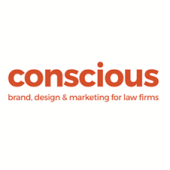 We are ready to share something and some ideas about how you should go about presenting prices on your website (whether you do or do not already).
We've cogitated ourselves, spoken to more than a few firms already and have some 'mockups' to share about how you might go about this.
In case you missed it, we've blogged about a conversation we had with the SRA. The SRA have published their guidance and the CLC have published theirs.
NOTE: We only have capacity for 100 participants so it will be first-come, first-serve.
Dates & Times: Tuesday 23 October @ 10am or Friday 26-Oct @ 2pm
Where: Online via Zoom.us You are advised to download the Zoom client ahead of the webinar on the computer you will be using
Booking: Tues 23-Oct or Friday 26-Oct