Digital marketing masterclass 2014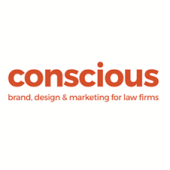 The why, what and how of digital marketing for law firms
Why attend?
We are running a one day event that will increase skills and understanding, of, and between, your firm's marketing team and partner/fee earner budget holders.
Having spent many hours with law firms over the years we have seen how both your marketing efforts, and the action (or lack of) from both partners and fee earners can hamper the success that is lurking behind that mysterious beast - marketing in a digital world.
By bringing together your marketing and fee earning teams, you can create a winning formula that will maximise the results from all your marketing efforts.
If you're a marketing person you will have a day delving deeper into how you can create and use strategies and tools that we have seen many firms get great results from. The content of the workshop is aimed at intermediate/advanced level marketers. Learning from some of the best brains in the business … because law firms is what we do! Bring along your Partners/Fee Earners and while you are learning the advanced techniques we'll help them help you by increasing their understanding of what you do.
* This seminar qualifies for 5.5 hours of SRA accredited CPD
Who will benefit
Split into two streams, the day is for:
Marketing professionals – Delve deeper into how you can create and use the winning strategies and tools that we have seen many firms get great results from. The content of the workshop is aimed at intermediate/advanced level marketers…
Partners/fee earners – Increase your knowledge and/or get an insight into the mystery that is Marketing in a Digital World. Learn and understand how you can increase your leads, profits and cashflow in your firm…