Dun & Bradstreet: We've changed…let's catch up — 14 and 15 June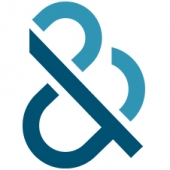 Come and join Dun & Bradstreet at our new London offices for an early evening reception on either Wednesday 14th or Thursday 15th June.
Just a week after the UK General Election, we will have a view from one of our key economists of the impact on UK businesses of the election result, Brexit, and the changing political situation throughout the world.
Enjoy the spectacular views, meet the team, learn more about Dun & Bradstreet's wide portfolio of solutions and explore how they might meet your Risk, Compliance and Sales Acceleration requirements. Using Dun & Bradstreet's unparalleled breadth and depth of business data, we can transform your information into insights that you can use to make informed decisions by identifying the value of your business relationships.
This event will take place at the Dun & Bradstreet offices, Equitable House, 47 King William Street, London, EC4R 9AF on the evenings of Wednesday 14th and Thursday 15th June, 16:00-19:00.
It would be great if you could drop by anytime between 16:00 and 19:00 (speaker at 18:00) on either day for drinks and nibbles. We would be grateful if you could let us know if you could make it by registering.