Encompass webinar: Transforming know your customer operations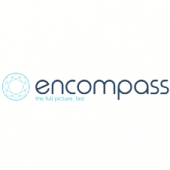 The financial services sector has been challenged by falling confidence and increasing regulatory pressure.
At such times, onboarding new customer effectively and at low cost is a business imperative. The problem is how institutions do Know Your Customer (KYC) checks: outdated business processes hinder flow of information, and put automation's potential to create real economic benefits beyond reach.
This free 30 minute webinar investigates the KYC process to offer a way forward for financial services and other firms looking to improve outcomes for all involved in KYC processing and customer onboarding. During the webinar you will learn about:
What challenges the financial services sector face today
The specific regulatory demands on firms throughout the due diligence checks
The maturation of the three step onboarding process: Assess, Plan, Do
The new opportunities for growth and scale through the use of digital systems and automation.