Free online planning session: Protect your firm or practice from Covid-19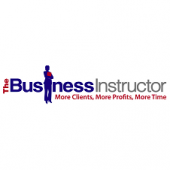 The world is changing quickly, so we need to change quickly too.
For most of us, that includes changing the plans we had for our firm or practice at the start of this year – which are almost certainly out of date now.
It's a challenging time to be in business.
But you don't have to work it all out on your own.
On 2nd April at 9.30am GMT I'm running a complimentary online planning session for any law firm or professional practice owner (or senior team member) who would like help to protect their firm or practice against the impact of COVID-19.
In this session, we'll consider what you can do to protect your business from the current situation (and the economic consequences that will follow) and make sure you're in the best position possible for strong growth once the crisis subsides.
This will NOT be a formal online seminar with slides and presentations from me.
Instead, it will be me, you, and whoever else decides to join us in a virtual online meeting room, with a virtual flipchart, working together to brainstorm a new plan for your firm or revise your existing plan.
We'll cover 3 important topics:
Protect: the most important things to protect in terms of your business, your clients and yourself
Pivot: where you need to change direction or strategy to ensure continuity of your services now, and potential for growth in the future
Personal Leadership: why you need the right mindset and the right contingency plan to lead your team, your firm, and your clients through this crisis.
It's critical right now to be on the 'front foot' and take the right steps to keep your business on track – join me in this session so I can help you with that.