iManage webinar: digital transformation for professional services – leadership strategies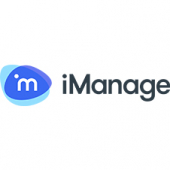 The professional services industry today is being disrupted by client demands for greater value, for enhanced protection of critical information and for new and innovative ways of working. Old approaches and incremental changes aren't enough to address these rapidly evolving demands.
Professional Services firms are looking for a digital transformation in which new technologies and new ways of working are brought together to serve client needs in innovative and cost-efficient ways, often transforming the organization and even the markets themselves.
Join Dan Carmel, iManage Chief Marketing Officer and special guest speaker Cheryl McKinnon, Forrester Principal Analyst to hear about:
The drive behind Digital Transformation
Digital Transformation demands for Professional Services
Strategies and benefits of Digital Transformation
Digital Transformation vendor/partner requirements
Digital Transformation technology examples