Join Conscious Solutions for it's live comedy club!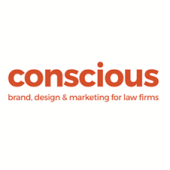 By 12 June the UK will have been in lockdown for 12 weeks so we thought it is about time we brought some humour into your lives. So please join us for some live comedy via Zoom.
When: Friday 12 June @ 8pm
Where: Club Zoom
Register: Via the Zoom website
The performers, all hand-picked by Conscious, and some of whom we have worked with before are as follows.
---
Celia Delaney
Lockdown Lyrics!
Celia Delaney is a musical comedian and MC. Known for her cheeky style, Celia will be revealing how she feels about lockdown using the gift of song. She has sold out shows in Edinburgh, Exeter and London. And was previously nominated as Best Newcomer in the London Cabaret Awards as well as being Speaker of the Year in the Professional Speakers Association (PSA).
You can find her online at Web: https://www.celiadelaney.co.uk/ Twitter: @celiadelaney Instagram: @celiadelaney
---
Maddy Anholt
How to Train Your Psychopath
A comedian and actress Maddy has appeared in roles for BBC, ITV, Warner Bros and Channel 4. She has written and performed on BBC Radio 4, has 7 million online views and has done five solo Edinburgh Fringes and is (was) about to embark on her first UK tour. We get a 15 min excerpt from Maddy's forthcoming comedy show, partnered with Women's Aid, called How to Train Your Psychopath
You can find her online at Web: https://www.maddyanholt.com/ Twitter: @maddy_anholt Instagram: @maddyanholt
---
Jeremy Nicholas
What Are You Talking About?
Jeremy is a writer and broadcaster who likes to let his hair down doing comedy, even though he doesn't have any. He enjoyed critical acclaim with his one-man show at the 2018 and 2019 Edinburgh Fringe, but this year he's mainly been stopping in. He's the host of the YouTube sensation 'The After Dinner Show with Jeremy Nicholas'. It was just lucky that his name fitted the title.
You can find him online at Web: https://www.jeremynicholas.co.uk/ Twitter: @Jeremy_Nicholas
---
Peter Edge
Confessions of a Desperate Dad!
Hailing from Liverpool, Peter is the current PSA Conference Comedy Night Winner and more importantly, in his words, winner of a tin of peaches at Harlech Summer Fayre in 1972. Peter has confirmed, he is a Dad and he is desperate!
You can find him online at Web: http://peteredge.net/ Twitter: @ PeterEdge12