Tikit webinar: How can you be expected to have good data if no one uses your CRM?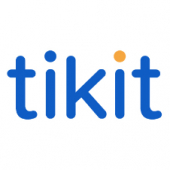 How can you be expected to have good data [for marketing and business development] if no one (but you!) uses your CRM?
End user adoption is the Achilles heel of most CRM implementations. When Tikit implement CRM systems they identify three key components that underpin success – or the 3 Cs of Successful CRM as we have termed it:
Culture: The cultural aspect of CRM implementation covers areas such as business process, change management, communication and internal marketing of the system. The broad aim of the cultural side is to adapt the firm culture to facilitate information exchange.
Content: Any system, no matter how well the users are prepared and how good the software functionality is, will fail if the data it contains is irrelevant, inaccurate or incomplete.
Capability: This refers to the enabling technology upon which the CRM strategy is based and its 'fitness for purpose'. Capability also includes the capabilities of the people and the processes – i.e. can people manage relationships any better?
All of these factors help to answer the over-arching concern from each user to whom you introduce the system "What's in it for me?". If you fail to adequately address the "What's in it for me?" question, then you will never crack the user adoption problem.
During this webinar Simon Elven (Marketing and Commercial Director at Tikit) and Ben Roles (from Introhive), will address the vicious circle of how user adoption negatively impacts the 3Cs and how, in turn, user adoption decreases even further as a result. Of course, we won't leave it there.. We will also be highlighting strategies that can be put in place to address all of these areas.
To join us on the 12 December, 2017, (10-11am) just click here.