WEBINAR: The art and science of client feedback: how to use surveys to improve your client experience and fuel firm growth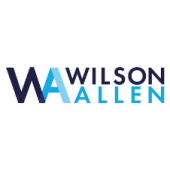 Join experts from Wilson Allen and ClearlyRated during this enlightening webinar to explore the client feedback loop, why your firm should elevate its importance in the client engagement life cycle, and how to achieve the best results.
The rise of client value management
In today's highly competitive environment, law firms can't afford to be blasé about the value they deliver. Ensuring that your firm is meeting client expectations begins with measuring its performance. For example, firms can use a system developed by Bain consultant and author Frederick Reichheld to see what clients think, resulting in the firm's Net Promoter Scores (NPS).
This methodology asks your clients how likely they are to recommend your firm to a friend or colleague on a scale of 0 to 10. Respondents are then divided into three categories depending on the score they give. They may be:
Promoters: The firm's strongest allies, who are most likely to promote the firm to others
Passives: Those that are likely to be satisfied with the firm but don't actively promote it
Detractors: Those that are likely to be unsatisfied and may even be looking to switch to a new firm.
Based on the insights resulting from this effort, you can implement programs and initiatives to maximize the value you deliver. Why do it? Bain analysis shows that companies that achieve long-term profitable growth have an NPS twice as high as the average company and NPS leaders on average grow at more than twice the rate of their competitors.
Give your clients a platform, then listen
If you have a great personal relationship with a client, they may refrain from giving feedback that's perceived as negative. That's why it's vital to give your clients a platform to tell you what's really important to them.
But the critical part in all of this is that you have to commit to doing something about what you learn. The real challenge is to make cultural and process changes that ultimately engineer the issue out of your business. This begins with including client feedback in your regular performance measurement activities and elevating its importance and visibility firmwide – but in particular – to those at the front of your business development efforts. After all, rinsing and repeating what you do well to delight clients is one of the fastest paths to business growth.