Brethertons achieve Regional Conveyancing Firm of the Year - Wales and West Midlands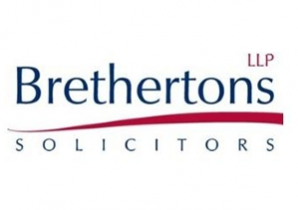 We are delighted to announce that last night, at the annual Law Firm Services Awards, Brethertons were named the 'Regional Conveyancing Firm of the Year' for Wales and the West Midlands.
Brethertons conveyancing team, who work out of our three regional offices, were delighted to scoop the prestigious award at the glittering ceremony held at The Vox Centre, Birmingham.
The evening awards celebrate legal firms across the country who offers an outstanding conveyancing service to their customers. The winners' selection process was not only based on prepared submissions but included a series of anonymous client testimonials, mystery shops and compliance checks. The panel of respected judges, formed of some of the professions 'leading lights' of the legal property industry, made the achievement even more credible and impressive.
Upon accepting the award, Tom Ansell, Hhad of practice area for conveyancing at Brethertons said "I am thrilled for each and every member of the team; it is an acknowledgement of their hard work, dedication and the outstanding service that we provide to our customers."
Brethertons' award-winning conveyancing services range from buying and selling properties to re-mortgages and transfers of equity. If you would like to know more about our award-winning services, visit the Brethertons website at www.brethertons.co.uk or contact us on 01295 270999.
Our conveyancing teams are available from 8:30am-5:30pm Monday to Friday, and 9:00am-12:30pm on Saturday.