Converge TS appoints Peter Gill to its board of directors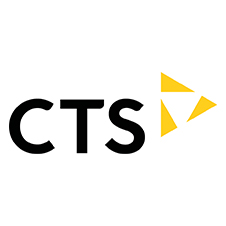 Converge Technology Specialists (Converge TS) has today announced the appointment of Peter Gill to its board of directors as chief commercial officer. Bringing a wealth of legal sector experience to the company, Peter most recently spent four years at Thomson Reuters Elite where he led the EMEA sales team to achieve year-on-year revenue growth. His background includes starting and running his own business and leading sales teams at Advanced Legal, Wolters Kluwer and LexisNexis over a 30-year period.
Converge TS has achieved exceptional organic growth – over 50% revenue growth year on year in the last three years – and following recent investment from private equity firm Tenzing, the company is pursuing a focused strategy to firmly position Converge TS as the leading cloud provider to the legal sector.
"The company's track record of previous success, coupled with their unique position in a growing market, means it's an exciting time to join Converge TS," said Peter. "Firms are recognising the benefit of partnering with a sector specialist whose service is tailored to the unique requirements of law firms. With many firms looking to modernise their IT and shift to a cloud first strategy over the next three years, Converge TS is well-positioned to take advantage of this opportunity."
Nigel Wright, CEO for Converge TS, said "We're very pleased to have Peter on board, his experience of working at a senior leadership level in dynamic and changing environments will be invaluable in delivering our strategy over the coming years. Our goal is to become the No. 1 cloud provider to the UK legal sector, achieved mainly by organic growth but also by selected strategic acquisitions. This is the first of a number of high profile appointments for Converge TS and represents the first step to taking the company into the next phase of growth."