DLA launches office in Miami and seals alliance with Venezuelan firm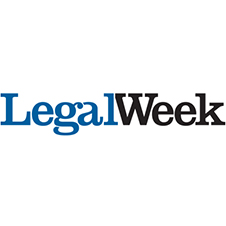 DLA Piper has bolstered its Latin America practice with an office launch in Miami and an alliance with a Venezuelan law firm, reports The Am Law Daily.
The firm has recruited Squire Sanders & Dempsey partners Pedro Martinez-Fraga and Ryan Reetz to launch the Miami base, both of who predominantly advise Latin American clients on international commercial and investment treaty arbitrations.
The Venezuelan firm, InterJuris Abogados, which is based in Caracas, will now be rebranded as DLA InterJuris Abogados.
While at Squire Sanders, Martinez-Fraga and Reetz practiced with InterJuris founder Juan Jose Delgado, who heads his firm's energy practice, and corporate partner Maria Cecilia Rachadell. Both will become foreign legal consultants to DLA's new Miami office.
DLA hopes to grow its Miami office by "aggressively expanding" with key hires that fit the firm's global platform, said joint CEO Lee Miller. The firm has been looking to expand its presence in Latin America since recruiting Stuart Berkson, the current chair of its Latin American practice, from McDermott Will & Emery in June 2008.
Ignacio Sanchez, co-chair of DLA's federal affairs and legislative practice group in Washington and Tampa, will become the new acting head of the firm's Miami office as well. The firm has signed a lease for 22,000 sq ft of space at Miami's Wachovia Financial Center, which was renamed the Southeast Financial Center on Wednesday.
In March last year, DLA announced an alliance with Brazil's Campos Mello Advogados, while earlier this year, the firm merged with its Australian alliance partner DLA Phillips Fox to become the world's largest law firm with more than 4,000 lawyers working under its banner.