Gareth Hodges joins Wilson Allen from LexisNexis as account executive for the EMEA market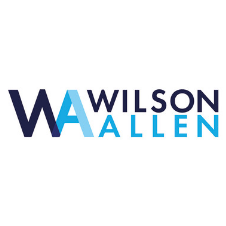 Hodges to serve as a trusted advisor to professional services firms looking for greater return on CRM investments and improved process efficiency.
Wilson Allen, provider of software and services to help professional services firms improve business performance, today announced that Gareth Hodges has joined the company as an account executive for the EMEA market. Hodges joins Wilson Allen from LexisNexis Enterprise Solutions where he was a key account manager.
In his new role, Hodges' initial focus will be working with professional services firms to help solve business and operational challenges related to client relationship management (CRM), business development, and marketing. He'll also help firms identify solutions to improve efficiency, particularly related to billing processes. His long-term objective is to advise firms on all aspects of the client life cycle and Wilson's software and service portfolio.
Hodges has worked in legal for ten years, initially with a litigation support provider and then specializing in CRM with LexisNexis InterAction since 2012. During this time, Hodges worked with the InterAction client base in Europe to aid with the use, adoption, and return on investment as well as helping to launch new technology to the InterAction client base.
"Having Gareth join Wilson will be a real boost as he'll be a great asset for both our clients – and our business as well," says Stu Gooderham, Wilson's global commercial director. "He has built up excellent relationships and made many connections within the CRM community, particularly in the United Kingdom and the European Union, that will help Wilson continue to grow and expand our client base."
Before working in the legal sector, Hodges was in sales and business development roles within the marketing and software sectors. He holds a BA Honors in English Literature from Anglia University. He works remotely in the UK and uses Wilson's London office as needed.