Improve your pitch-ability with smart technology and automation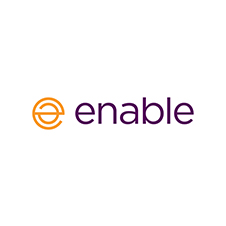 2019 has seen continued innovation growth in the legal-tech sector, with law firms embracing the opportunity to use automation and AI to drive higher levels of efficiency and greater value for clients.
From client communication to compliance, case management and document generation; automation technology can play a big role in making your law firm more productive. However, all too often, law firms are still relying on generic pitch documents or brochures to send to prospective clients.
The most successful tenders are where the lawyers have done detailed research into the client's needs and have reflected in their pitch documents that they really understand what the client wants, effectively showcasing the experience and expertise that differentiate their firm, whilst identifying other possible needs. The successful pitch will present a creative and compelling solution (value proposition) that really adds value to the client whilst delivering any supporting credentials and evidence in a document or presentation.
To win new business, firms need to respond quickly to RFPs, improve turnaround times and increase the quality of their pitches. But how is this achieved if it is difficult to uncover the information needed and translate the data into a compelling proposal?
What if there was a solution that enabled firms to respond quicker with better information to RFPs, and produce pitches with quality content that was presented in a professionally designed proposal and with the ability to track the results for each pitch, so you could see what is working and what isn't?
Smarter Pitching
We understand the importance and value of a law firm's time and have found a way for high-quality, branded and consistent marketing and business development documents to be created in Microsoft Word and PowerPoint. PitchPerfect can also be used for quicker and more accurate population of RFPs.
PitchPerfect automates the creation of these documents through an add-in for Microsoft Office. Available in Word and PowerPoint, PitchPerfect connects your branded templates to your approved content, stored in a single content library (in Microsoft SharePoint).
PitchPerfect is built to your requirements, ensuring your firm's internal language is used to make adoption easier, and retaining your brand's unique content and design.
Through automating the process of creating pitches and other supporting documents, PitchPerfect gives you more time to focus on tailoring the pitch to meet the specific requirements of your client or prospect.
If you would like further information on PitchPerfect, contact us on 020 3743 9626