Intelligent Office's leadership weekend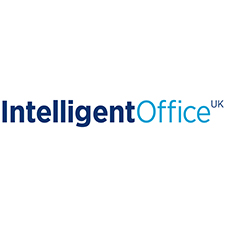 Intelligent Office UK's senior staff gathered at its annual Leadership Weekend. More than 120 delegates attended the event, which included a communications master-class from keynote speaker Andy Bounds and a Centre of Excellence Expo featuring trusted third-party experts.
Intelligent Office Chief Executive Rachel McCorry says, "The Leadership Weekend gives our senior staff an opportunity to step away from the day-to-day delivery of fantastic services and spend time focusing on the bigger picture. This includes understanding our strategic priorities and growth plans, trends in the legal market, and innovations and developments that could benefit our clients.
"The bigger our business becomes, the more important it is to bring people together like this. This year, our Leadership Weekend themes were communication and collaboration. How we work with clients, with one another and with suppliers is essential to delivering consistently excellent service and to our ability to identify improvements and add value."
Described by AstraZeneca's Global Communication Director as "a genius, whose advice can't be ignored", Andy Bounds has spoken in more than 35 countries. His core belief is: "It's not what you say that counts. It's what people do differently after you've said it". Andy has worked with blue-chip companies, governments, law firms, professional bodies and business experts.
"Effective communication is vital to any relationship. We can all improve the way we communicate, whether that is with customers, colleagues or clients. Andy led a lively and inspiring session, giving us something to think about and, importantly, the tools and confidence to change," says Rachel McCorry.
In addition to Andy Bounds' session, the Leadership Weekend also offered delegates a unique opportunity to interact with third-party experts as part of the Centre of Excellence Expo. Intelligent Office works with a number of strategic partners in the delivery of services to clients. It selects these partners carefully, leveraging their expertise and experience wherever possible and to best effect.
Six of these trusted partners – BigHand, ITEC, MeetingZone, Microsystems, Restore Document Management, and Workspace Design – participated in the Expo. They updated Intelligent Office leaders on developments within their businesses; answering questions and discussing how law firms could best use their products and services.
"The Leadership Weekend is a big investment and a big time commitment from those involved. It pays dividends in the improved knowledge, skills and camaraderie, which delegates take back to their day jobs. Thank you to our staff, to Andy Bounds and to all the sponsors who helped to make this weekend the best yet," adds Rachel McCorry.
This year's sponsors included OfficeTeam (lead sponsor), ITEC and Microsystems (gold sponsors), and BigHand, Facilicom, MeetingZone, MJF Records Management, Rutherford Asset Management Limited, Restore Document Management, TheLogic IT Solutions and Workspace Design.
Intelligent Office helps firms in the legal sector change for the better, improving the quality of support delivered to partners and fee earners and helping firms save time and money. It achieves this by taking charge of PA and administrative services, leaving the firm's management free to concentrate on growth and partners free to develop and manage their practices.
The result: flexible, modern and professional support services; improved service for clients; increased profitability for the firm; and better opportunities for support staff.
The majority of Intelligent Office's services are delivered on site at clients' premises and include PA, reprographics, mailroom, facilities, matter management, front of house and core goods procurement. Intelligent Office also provides document production support both on site at clients' premises and via two onshore shared services centres in Scotland.
With more than 900 staff operating across 50 client sites and two onshore shared services centres, Intelligent Office is the leading provider of office administrative and secretarial services to the UK legal market. Clients include Gowling WLG, Capsticks, Farrer & Co, Bircham Dyson Bell and Boodle Hatfield.