Norm Mullock joins Wilson Legal Solutions as vice president of strategy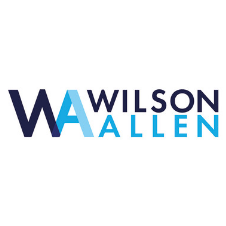 Wilson Legal Solutions is excited to welcome Norm Mullock as VP of Strategy. This is a newly formed position that reports to Bruce Wilson, CEO and managing director of Wilson Legal Solutions. As you may know, Norm most recently acted as VP of market development at Intapp. He also pioneered the use of business intelligence (BI) in the legal industry as co-founder of Redwood Analytics. That Norm is joining Wilson speaks volumes about the company, its aspirations in the legal tech industry, and the strength of Wilson's own BI software.
By hiring Norm, Wilson is positioning itself to engage law firms in a higher-level dialogue to drive adoption of BI and analytics. In addition to evangelizing the use of technology to enhance business performance, Norm will work to build on the company's relationships with industry partners, drive operational initiatives, and evaluate strategic acquisitions.
Please see the appointment release below for details about this news and let me know if you'd like any additional information.