Phoenix Business Solutions is on target for a record year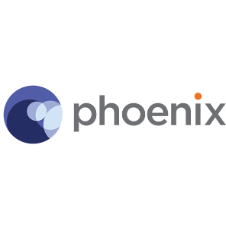 Phoenix Business Solutions, the international enterprise content and document management specialist, is on track to achieve its best performant year to date, having seen significant growth in revenue and client numbers in the first eight months of its financial year.
Global revenue growth is tracking at 30%, with Phoenix having signed 62 new clients, taking its total number of clients to in excess of 400 globally. Significant new wins include the top two Danish law firms, Bech Bruun and Plesner Advokatpartnerselskab; Dublin headquartered international firm William Fry; European law firm Fieldfisher; and - US law firm Neal Gerber.
This growth is affirmation of Phoenix's position as the preeminent iManage partner globally, having been awarded EMEA Partner of the Year for the sixth consecutive year, and APAC Partner of the Year for the first time at the end of 2016.
Jason Petrucci, CEO, Phoenix Business Solutions, comments; "We are very proud of our growth and ability to retain and build on our global client base. It reaffirms our strategy of focusing on our clients and delivering superior advice, implementation and ongoing support services. Clients, both existing and new, are realising the numerous benefits of choosing Phoenix as their preferred partner – we quite simply offer an unparalleled level of service and are able to advise clients of all sizes across the globe as to the best options for them when it comes to the management and flow of information across their entire business."
"We are also well positioned for further growth into the remainder of 2017 and into 2018, with further international expansion planned, new products and services focused around cyber security, compliance and information governance, as well as investing in more staff to further enhance the client experience."