Repstor appoints new head of marketing as momentum soars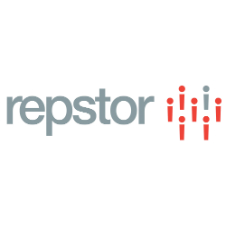 The top 15 Deloitte Fast 50 company, with its integrated ECM solutions for Office 365, M-Files, OpenText and Box, is enjoying another bumper year
Louise McNamee previously drove marketing at Kainos in Belfast then California
Repstor, the ECM adoption company that helps businesses exploit their ECM investments, has appointed Louise McNamee as Head of Marketing, as demand for its content management solutions for Office 365, M-Files, OpenText and Box continues to rocket.
Louise, the latest in a series of key appointments as Repstor's growth continues to exceed expectations, joins the company from Kainos. There, she spearheaded marketing from the firm's UK base in Belfast for 8 years, then from its US operations in Santa Barbara, California.
A B2B marketing professional with more than 12 years' experience in the technology industry, Louise has built up a strong reputation for devising and executing successful marketing communications and demand-generation campaigns with demonstrable impact. Prior to Kainos, Louise was marketing manager at Text-Help Systems in Antrim, Northern Ireland.
Commenting on her appointment, Alan McMillen, Repstor's CEO, said, "We are delighted to welcome Louise on board at such an exciting time for our company. She is the perfect fit - a confident and proactive marketing professional, with a long track record of achievement in the IT sector. As well as being highly motivated and target-driven, she is extremely innovative and committed and known for her strong negotiation and management skills."
Repstor, ranked in the Top 15 Deloitte Fast 50 companies, is enjoying another impressive year of growth in 2018, after doubling revenues for the previous two consecutive years. Its products increase return on customers' existing software investments, by transforming how users access, store and manage content wherever they are and making this very intuitive. Most recently Repstor has integrated M-Files Intelligent Information Management system within its Repstor affinity™ Outlook plugin, via a strategic alliance.
Visit Repstor's website to find out more about Repstor's job openings.