Repstor storms into Deloitte Technology Fast 50 in eleventh place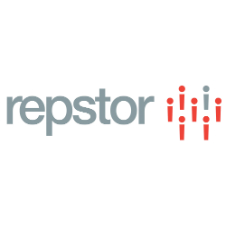 Rapid growth catapults the company straight into the top 15, in its first ever listing
Repstor revs up its recruitment drive in response to soaring demand for its Office 365-based approach to content management

​Repstor, the ECM adoption company that helps businesses exploit their SharePoint and Office 365 investments, has shot straight into the Deloitte Technology Fast 50 in 11th place in its first ever ranking, the company has reported.
The Deloitte Fast 50 awards, now in their 18th year, showcase the cream of the Irish technology industry, ranking the fastest-growing indigenous companies based on their performance over the last four years. Belfast-based Repstor has has just relocated to the iconic Scottish Provident Building following a second consecutive doubling of revenues year on year, a growth trajectory that secured the company a high listing in this year's awards.
Repstor's ECM adoption technologies have attracted worldwide interest because of their power to increase the payback on companies' existing investments in Office 365 and SharePoint, as well as content management tools such as Box, M-Files and OpenText. Its case and matter management products, meanwhile, have experienced enthusiastic take-up among private law firms and corporate legal departments.
By offering organisations a way to better organise and manage their content using software they already use every day, Repstor has struck a chord with user communities, IT teams and budget controllers. In recent months Repstor has made significant headway in markets as far afield as the US, Canada and the UAE, a feat that did not escape this year's awards panel.

Announcing the winners of the Deloitte Technology Fast 50 programme, Peter Allen, a partner at Deloitte (NI) Ltd, commented: "What really strikes me this year is the focus the winning companies have on global markets – we estimate just under 90% of our winning companies' revenues are generated by exports… Last year we highlighted that export markets would become increasingly important for the indigenous sector given the Brexit challenge, and it's clear the Fast 50 companies are tackling this challenge head on."
He added: "These awards offer a glimpse into the future of the technology market for venture capitalists and multinational companies, and also provide an excellent opportunity for businesses to highlight their achievements, their future ambitions and aspirations in the global marketplace. Congratulations to all our winners."
Repstor recently stepped up its recruitment activity, aiming to boost its sales, pre-sales and delivery teams, as demand for its products continues to snowball.
Commenting on Repstor's high ranking in the Deloitte Technology Fast 50, Alan McMillen, Repstor's CEO, said: "We're astounded and delighted to have entered the Fast 50 in such a high position. Certainly, 2017 has been a phenomenal year for Repstor, and we're confident that we can sustain this speed of growth for the foreseeable future because we're delivering a range of solutions that companies are crying out for."