Thomson Reuters Elite introduces integration between 3E and Business Development Premier with release 2015.2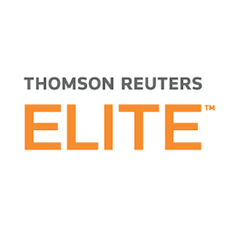 Thomson Reuters Elite, part of Thomson Reuters Legal, today announced the release of Business Development Premier 2015.2. The newest version of the end-to-end solution for the entire marketing lifecycle adds 3E integration, allowing clients to pull in financial information to leverage contacts and past activity for a more complete view. As an integral part of the Elite Enterprise Business Management Solution, Business Development Premier uncovers buried opportunities and delivers real-time insights to develop and win new business.
"The newest version of Business Development Premier brings greater efficiency and time savings to our clients," said Elisabet Hardy, vice president of Product Management at Elite. "Now that Business Development Premier integrates with 3E, our clients are able to view time and billing data directly within Business Development Premier. As a result, they are able to more easily see relevant client information and leverage contacts to uncover more business opportunities than ever before."
New integration capabilities means 3E financial data is pulled into Business Development Premier, eliminating the need to log into multiple systems to see relevant client information. Through the solution's advanced configuration settings, 3E clients are able to identify thresholds that must be met in order for time and billing information to be added to Business Development Premier entities, while also ensuring that no data is overwritten.
The new version also allows clients to view Business Development Premier and 3E data within Workspace. This lets clients see data in one place and in a familiar format. Information appears in a simplified Web interface on the desktop, similar to what lawyers see on the iPad and iPhone app. Another enhancement of version Business Development Premier 2015.2 is a faster speed time for synching a customer site's address book data.
For additional information, visit Thomson Reuters Elite's Business Development Premier page.