Thomson Reuters Elite launches visual designer to help Design Gallery clients expedite document automation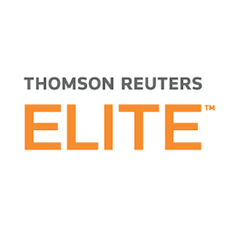 Thomson Reuters Elite, part of Thomson Reuters Legal, today announced the general availability of Visual Designer, a new tool that equips Design Gallery clients with more flexible and time-saving editing capabilities. Through Visual Designer's easy-to-navigate interface, clients can visually create and preview document components as they are formatted, improving the quality and accuracy of the output generated by the Design Gallery engine. Design Gallery is a next-generation solution that manages the collection, reorganization, conversion, and distribution of data available within Enterprise and 3E.
"There has been much anticipation behind the release of Visual Designer since Elite Chief Technology Officer Eric Sugden debuted its functionality during his keynote address at the VANTAGE 2015 Worldwide Conference. We are pleased to announce that it is now available to all current and future clients of Design Gallery as part of its license and maintenance," said Elisabet Hardy, vice president of Product Management at Elite. "With Visual Designer, clients maintain the robust document formatting flexibility of their Design Gallery solutions, but they are able to execute it in a more user-friendly manner that significantly reduces the total time spent on component development."
Visual Designer provides a familiar user experience, so users can quickly gain a sense of the tool and start using it with minimal training. Clients have the option to configure the application in the simpler, drag-and-drop mode or the more advanced mode which gives them more control over the data being defined.
Because Microsoft Word documents can be easily imported into Visual Designer, clients gain the ability to reuse content previously produced by other solutions. The application also includes several XSL tools that make it easy for users to define dynamic content and logic for their document output. The use of an XSD schema is fully supported by Visual Designer, allowing solution developers to work with fields that may otherwise not be available within their sample source files.
Through its advanced design, Design Gallery transforms data into a variety of document types and distributes the formatted output quickly and efficiently. The solution handles high throughput with ease, producing an average of 10 pages per second. Because Design Gallery runs as a true server solution, no log-in or Microsoft Office installation is required in the production environment. For more information, visit Design Gallery.