UK top 100 law firm Howard Kennedy move from Enterprise to 3E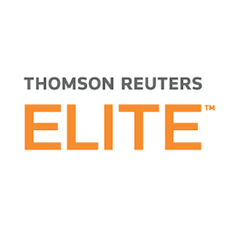 Thomson Reuters Elite, part of the Legal business of Thomson Reuters, today announced that top 100 UK law firm Howard Kennedy has selected 3E® in order to provide timely and accurate business information, increase lawyer and firm-wide efficiencies, and realize significant back-office improvements. The firm has also chosen to utilize 3E Data Insights and Xcelerate Budgeting and Forecasting.
Located in London with 200 lawyers, Howard Kennedy chose to transition to 3E from Enterprise® following a comprehensive review process­. 3E was selected as the firm's enterprise platform for the future thanks to the significant operational advantages it will deliver. In particular, the firm will be able to significantly improve workflow and access to information while also delivering administrative improvements. The end-to-end financial management solution will be implemented using the Blueprint Accelerator Pack, chosen by the firm to facilitate going live on budget and on time.
3E Data Insights will provide a self-service analytics model that creates and views actionable insights from a single dashboard on both desktops or mobile devices, enabling fee earners and managers to easily manage performance and make timely decisions. The firm also chose Xcelerate Budgeting and Forecasting—powered by Elite partner OLAP Vision—which will unlock real-time insights into the firm's revenue and expense budgets, forecasts, and other key targets. It is the only Microsoft® Excel®- and web-based budgeting and forecasting application built specifically for legal and professional services.