What do we mean by proposal creation? Do you really understand what it takes?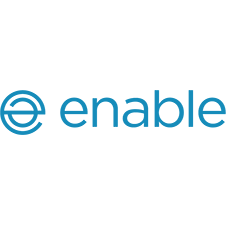 To remain successful, like any other business, law firms need to be in a position to market their services to prospective clients. The pitch document continues to be a vital part of business development in the ever competitive legal industry.
Whilst each pitch a law firm creates will be different, there are several core elements
Executive summary/A focus on the prospect's needs
Key capabilities/Areas of expertise
Relevant experience
Case studies and testimonials
Fee-earner profiles
Fees & pricing
Background of the Firm
A law firm can typically spend hundreds of non-billable hours each year creating client pitches. Even if there is a fully staffed business development team in place to produce the documents, it is likely that fee-earners will still need to contribute by writing key sections or by reviewing and editing the final document. This lost billable time can be costly. With this in mind, many law firms fall into the trap of sending generic company sales brochures that focus more on the firm and are not tailored to the unique requirements of the client.
A great proposal will not only showcase the expertise of the law firm but will establish a reason to engage through a clear understanding of the client.
Without an efficient and considered process in place, pitch documents can take up a considerable amount of time and hard work.
Does this sound like a problem your law firm faces?
Law firms need to be able to produce sophisticated, professional draft pitch documents quickly and easily so that the pitch team can focus on winning the content.
Pitching software you already know how to use.
We understand the importance and value of a law firm's time and have found a way for high-quality, branded and consistent marketing and business development documents to be created in Microsoft Word and PowerPoint.
PitchPerfect automates the creation of these documents through an add-in for Microsoft Office. Available in Word and PowerPoint, PitchPerfect connects your branded templates to your approved content, stored in a single content library (in Microsoft SharePoint).
PitchPerfect is built to your requirements, ensuring your firm retains your brand's unique content and design.
Through automating the process of creating pitches and other supporting documents, PitchPerfect gives you more time to focus on tailoring the pitch to meet the specific requirements of your client or prospect.
Key features and benefits
Create design quality proposal documents quickly and easily


save time and allow more focus on creating a unique pitch tailored to the prospect
increase the marketing team's value by transforming them from being document assemblers to strategic thinkers
differentiate your firm from others with the speed and quality of your documents

Customisable tracking and analysis against active and historic pitches


understand areas to adapt for best practice to help improve the success rate
analyse win rates by region, practice, sector or fee earner
review performance, and profitability

A variety of pitch templates built uniquely to your firm's branding


ensure firm wide consistency
retain and apply formatting and styles for all your content
can be maintained and updated internally

Works directly in Word, PowerPoint and Excel


familiar and easy to use by the business development teams but also by fee earners and secretaries
reduce training time and resistance, as no need to learn a new system
flexibility and ease-of-use as any other Word or PowerPoint document

A centralised content management system in MS SharePoint or Office 365


ensure everyone is always using up-to date and approved content, preventing silos and inconsistent information
automate the process of managing content through workflows and version history tracking
structure and tag all content including experience, capabilities, quotes, images and biographies

Synchronise with other systems such as CRMs, websites and experience management systems


avoid duplication of effort
maintain content in the most appropriate system
ensure a seamless process of content management

Logic-based, configurable searching of all content


refine searches to ensure most relevant content can be easily found
manage large volumes of diverse content including text, images, graphics and PDFs
respond quickly to RFPs

Accessible by any user, anywhere, on any device


facilitate collaborative and agile working
enable fee earners and key people to access content and documents at crucial times
ensure only current and approved information is used

Assign tasks and deadlines


seamlessly collaborate firm wide
keep track of responsibilities and deadlines
manage and review all tasks in one place