Wiersholm, leading Norway's law firm select Workshare Transact to streamline their transaction management processes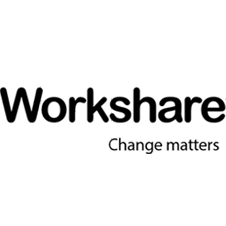 Workshare, market-leader in secure enterprise file sharing and collaboration applications, announces that Wiersholm, one of the largest and most prestigioius Norwigian law firms, is to adopt its transaction management platform, Workshare Transact.
Workshare Transact enables legal teams to run complex transactions through a secure online platform. Participants can connect to the workspace and interact directly with the files needed for the closing, review their status and check the deal progress, from a central online checklist. The deal closing is more organized, transparent and efficient for all parties compared to traditional closings, run fully through email.
The implementation of the Transact technology shows Wiersholm's innovative approach towards its clients, providing them with the highest quality service. The firm has a strong drive for ensuring efficiency across its practices, with high value transactions being a major component of the firm's portfolio.
"Our goal is to maximise the amount of time our lawyers spend on the value they can add to the deal as lawyers. Reducing the administrative burden of managing the CP documents allowes our lawyers to use their time more effectively and provide high quality service to our clients," said Atle Gabrielsen, partner of Wiersholm.
"We are delighted to extend the reach of our services in the Nordics by partnering with Wiersholm, one of the most influential firms in region," said Michael Garret, CEO of Workshare. "Our mission is to build a simpler, more collaborative process for our customers and their counterparts at every step of the deal process. The ability to collaborate seamlessly, yet securely, is fundamental to productivity."